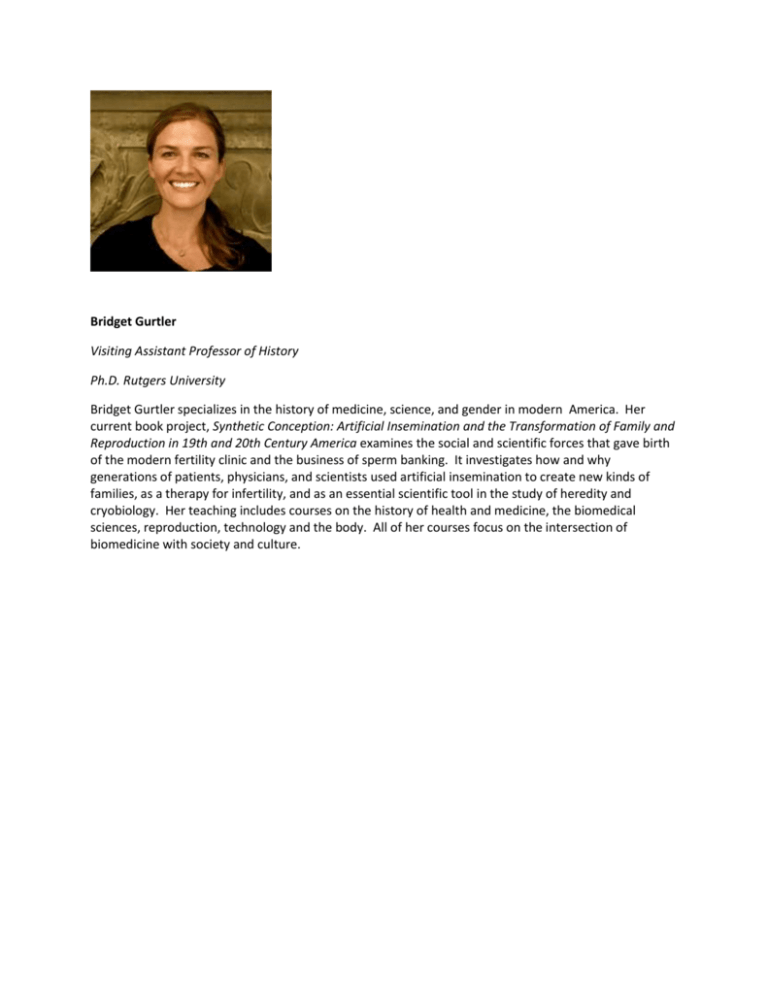 Bridget Gurtler
Visiting Assistant Professor of History
Ph.D. Rutgers University
Bridget Gurtler specializes in the history of medicine, science, and gender in modern America. Her
current book project, Synthetic Conception: Artificial Insemination and the Transformation of Family and
Reproduction in 19th and 20th Century America examines the social and scientific forces that gave birth
of the modern fertility clinic and the business of sperm banking. It investigates how and why
generations of patients, physicians, and scientists used artificial insemination to create new kinds of
families, as a therapy for infertility, and as an essential scientific tool in the study of heredity and
cryobiology. Her teaching includes courses on the history of health and medicine, the biomedical
sciences, reproduction, technology and the body. All of her courses focus on the intersection of
biomedicine with society and culture.