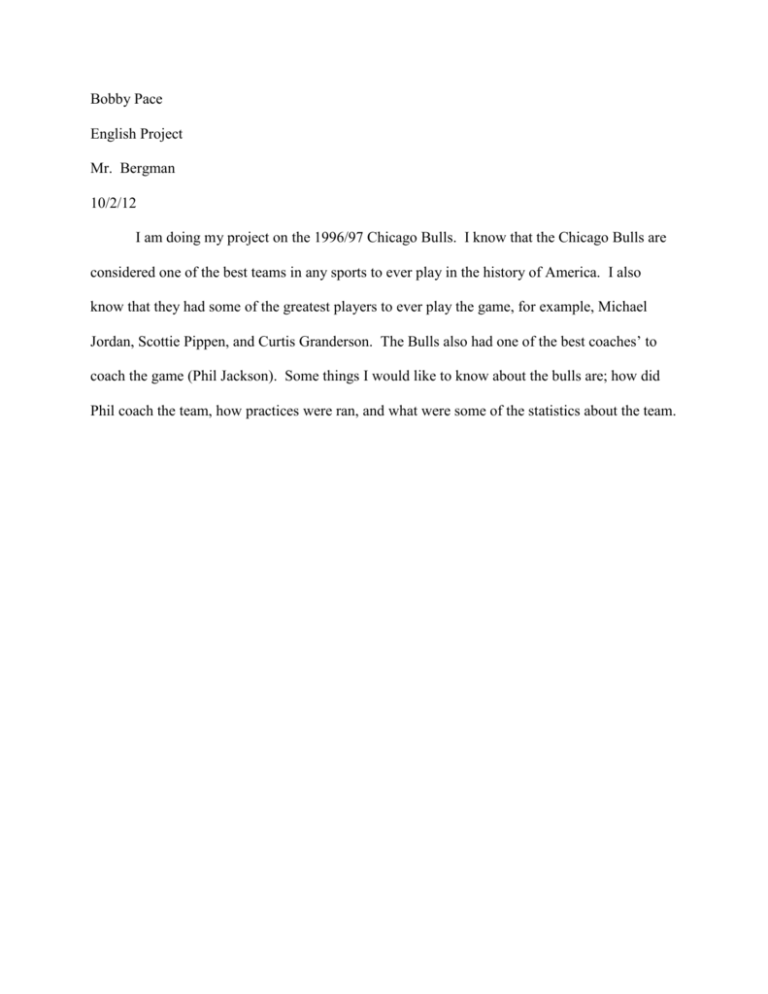 Bobby Pace
English Project
Mr. Bergman
10/2/12
I am doing my project on the 1996/97 Chicago Bulls. I know that the Chicago Bulls are
considered one of the best teams in any sports to ever play in the history of America. I also
know that they had some of the greatest players to ever play the game, for example, Michael
Jordan, Scottie Pippen, and Curtis Granderson. The Bulls also had one of the best coaches' to
coach the game (Phil Jackson). Some things I would like to know about the bulls are; how did
Phil coach the team, how practices were ran, and what were some of the statistics about the team.