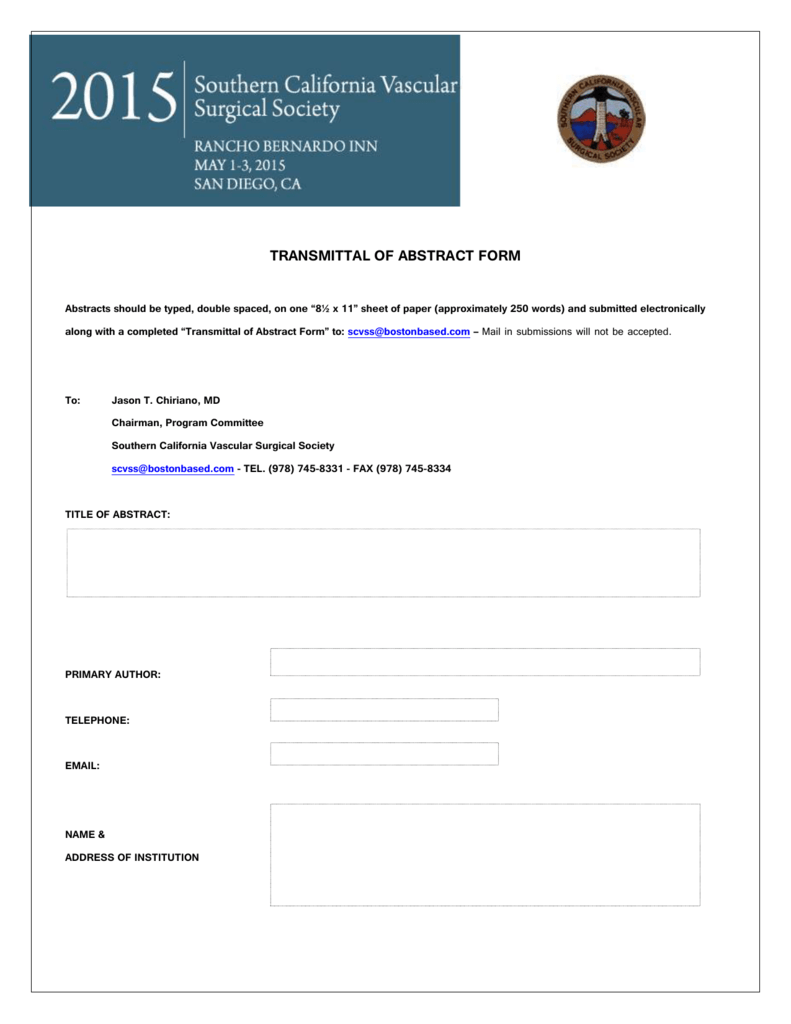 TRANSMITTAL OF ABSTRACT FORM
Abstracts should be typed, double spaced, on one "8½ x 11" sheet of paper (approximately 250 words) and submitted electronically
along with a completed "Transmittal of Abstract Form" to: [email protected] – Mail in submissions will not be accepted.
To:
Jason T. Chiriano, MD
Chairman, Program Committee
Southern California Vascular Surgical Society
[email protected] - TEL. (978) 745-8331 - FAX (978) 745-8334
TITLE OF ABSTRACT:
PRIMARY AUTHOR:
TELEPHONE:
EMAIL:
NAME &
ADDRESS OF INSTITUTION
AUTHOR(S) – List in the same order as they will appear on the Abstract/Manuscript and final Program
SUBMIT FOR "BEST TRAINEE PRESENTATION" CONTEST
YES
NO
If no member is listed among the authors, please enter the name of member sponsor below.