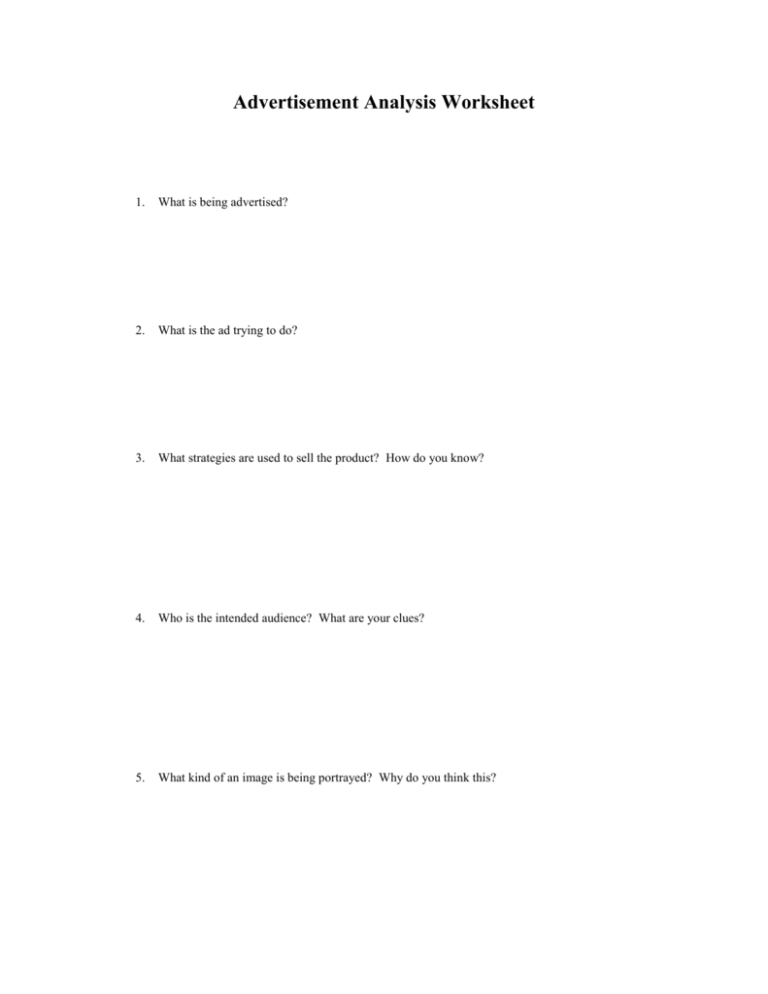 Advertisement Analysis Worksheet
1.
What is being advertised?
2.
What is the ad trying to do?
3.
What strategies are used to sell the product? How do you know?
4.
Who is the intended audience? What are your clues?
5.
What kind of an image is being portrayed? Why do you think this?
6.
Era:
a.
When was this advertisement made?
b.
What clues do you have about the time period?
c.
What does the ad reveal or conceal about the time period?
7.
What do you find odd or special about this advertisement?
8.
What else do you need to know to analyze this ad? What else does this ad make you wonder?