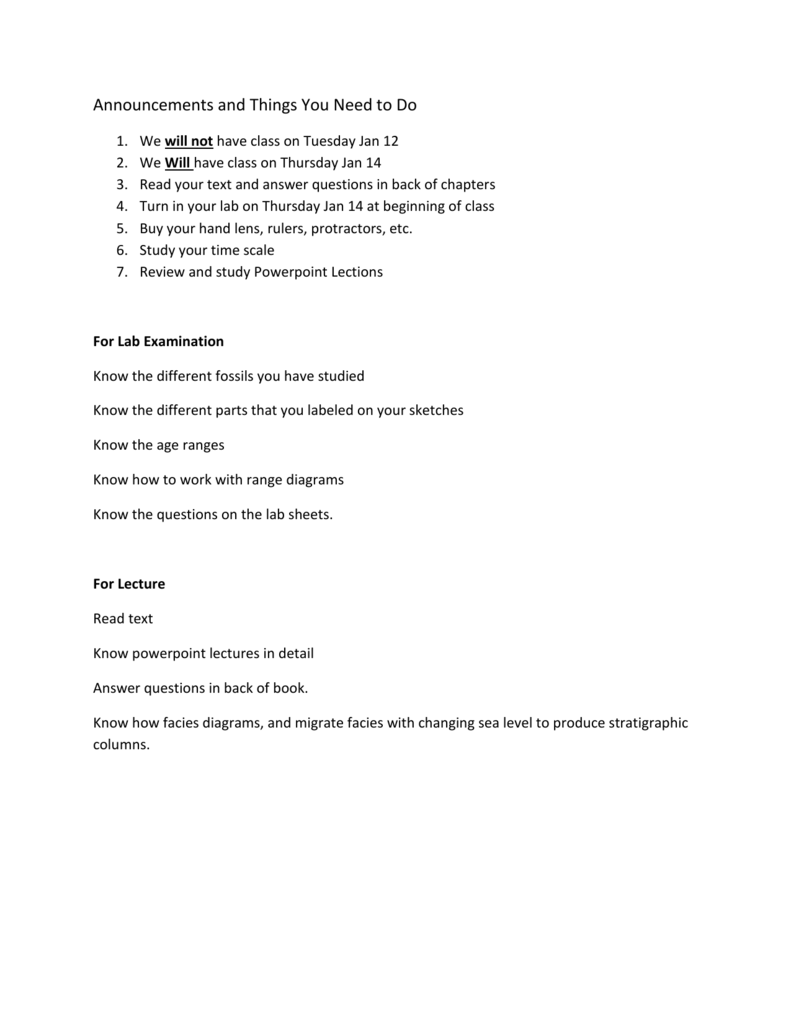 Announcements and Things You Need to Do
1.
2.
3.
4.
5.
6.
7.
We will not have class on Tuesday Jan 12
We Will have class on Thursday Jan 14
Read your text and answer questions in back of chapters
Turn in your lab on Thursday Jan 14 at beginning of class
Buy your hand lens, rulers, protractors, etc.
Study your time scale
Review and study Powerpoint Lections
For Lab Examination
Know the different fossils you have studied
Know the different parts that you labeled on your sketches
Know the age ranges
Know how to work with range diagrams
Know the questions on the lab sheets.
For Lecture
Read text
Know powerpoint lectures in detail
Answer questions in back of book.
Know how facies diagrams, and migrate facies with changing sea level to produce stratigraphic
columns.