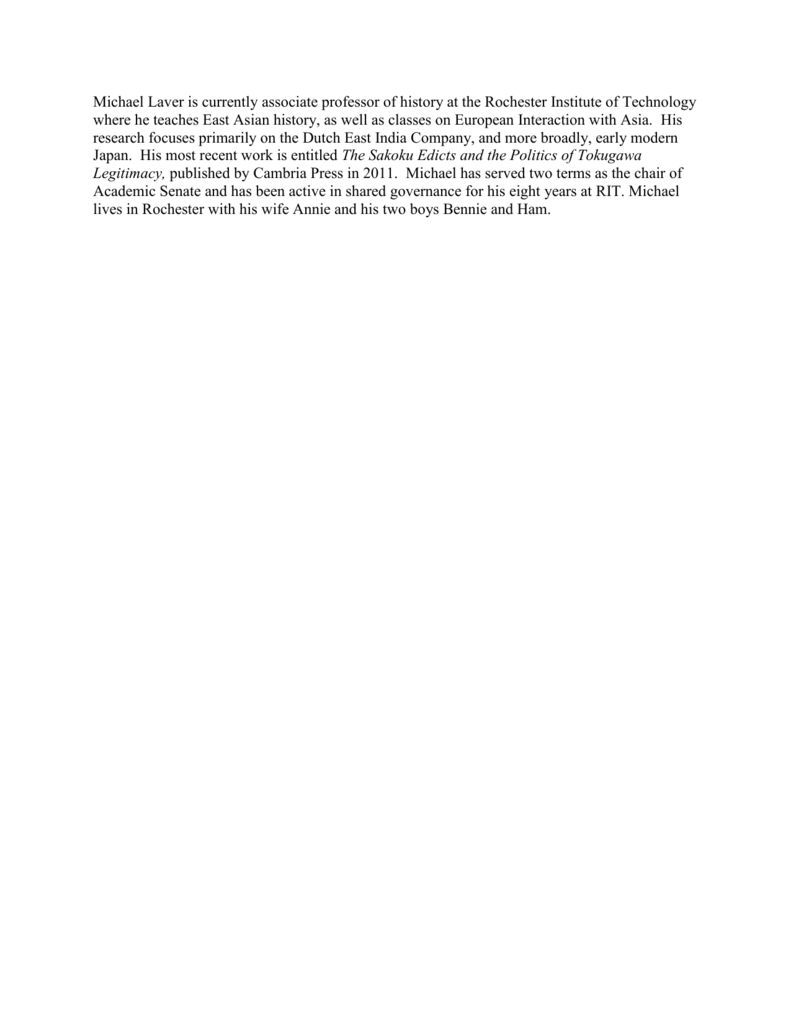 Michael Laver is currently associate professor of history at the Rochester Institute of Technology
where he teaches East Asian history, as well as classes on European Interaction with Asia. His
research focuses primarily on the Dutch East India Company, and more broadly, early modern
Japan. His most recent work is entitled The Sakoku Edicts and the Politics of Tokugawa
Legitimacy, published by Cambria Press in 2011. Michael has served two terms as the chair of
Academic Senate and has been active in shared governance for his eight years at RIT. Michael
lives in Rochester with his wife Annie and his two boys Bennie and Ham.