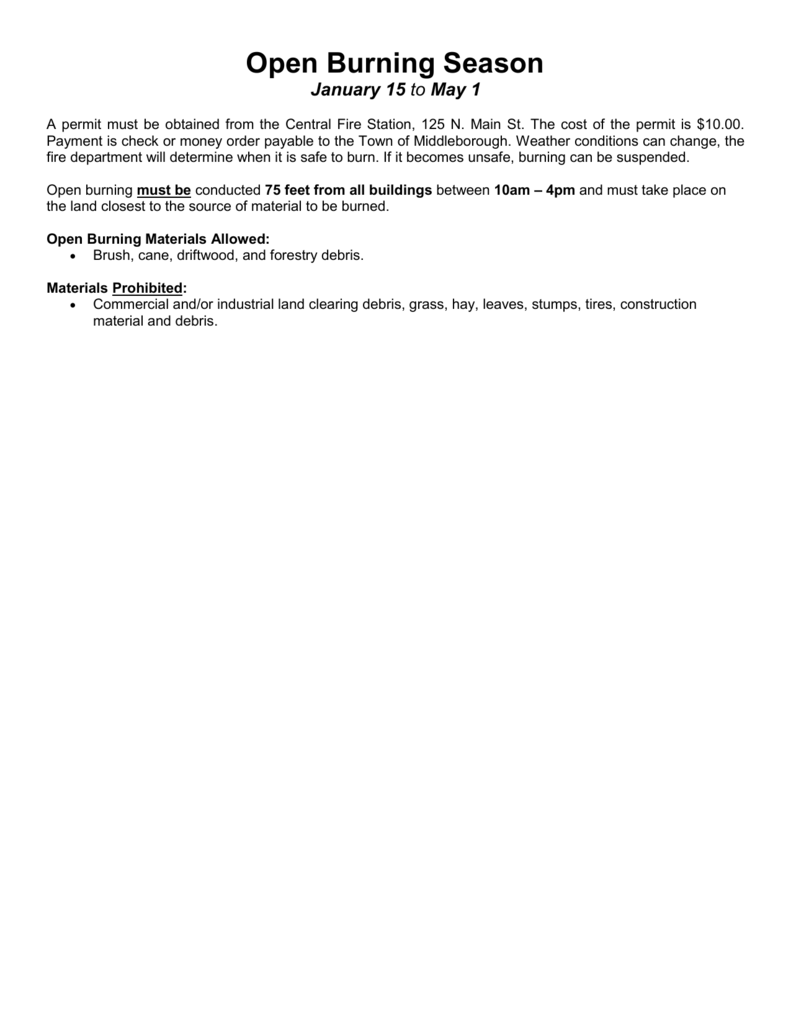 Open Burning Season
January 15 to May 1
A permit must be obtained from the Central Fire Station, 125 N. Main St. The cost of the permit is $10.00.
Payment is check or money order payable to the Town of Middleborough. Weather conditions can change, the
fire department will determine when it is safe to burn. If it becomes unsafe, burning can be suspended.
Open burning must be conducted 75 feet from all buildings between 10am – 4pm and must take place on
the land closest to the source of material to be burned.
Open Burning Materials Allowed:
 Brush, cane, driftwood, and forestry debris.
Materials Prohibited:
 Commercial and/or industrial land clearing debris, grass, hay, leaves, stumps, tires, construction
material and debris.