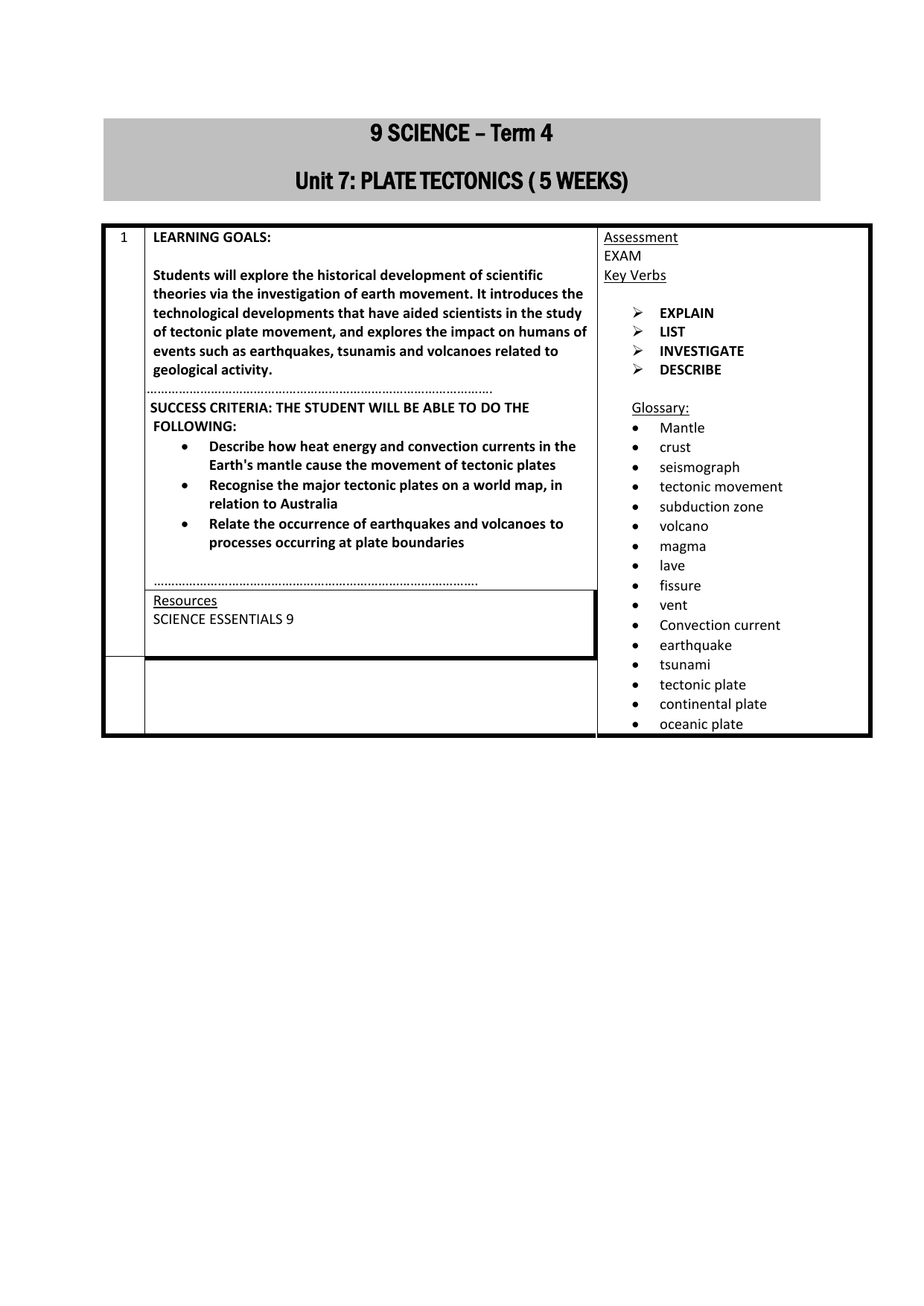 9 SCIENCE – Term 4
Unit 7: PLATE TECTONICS ( 5 WEEKS)
1
LEARNING GOALS:
Students will explore the historical development of scientific theories via the investigation of earth movement. It introduces the technological developments that have aided scientists in the study of tectonic plate movement, and explores the impact on humans of events such as earthquakes, tsunamis and volcanoes related to geological activity.
……………………………………………………………………………………….
S SUCCESS CRITERIA: THE STUDENT WILL BE ABLE TO DO THE
FOLLOWING:

Describe how heat energy and convection currents in the
Earth's mantle cause the movement of tectonic plates

Recognise the major tectonic plates on a world map, in relation to Australia

Relate the occurrence of earthquakes and volcanoes to processes occurring at plate boundaries
……………………………………………………………………………….
Resources
SCIENCE ESSENTIALS 9
Assessment
EXAM
Key Verbs




EXPLAIN
LIST
INVESTIGATE
DESCRIBE














Glossary:


Mantle crust seismograph tectonic movement subduction zone volcano magma lave fissure vent
Convection current earthquake tsunami tectonic plate continental plate oceanic plate