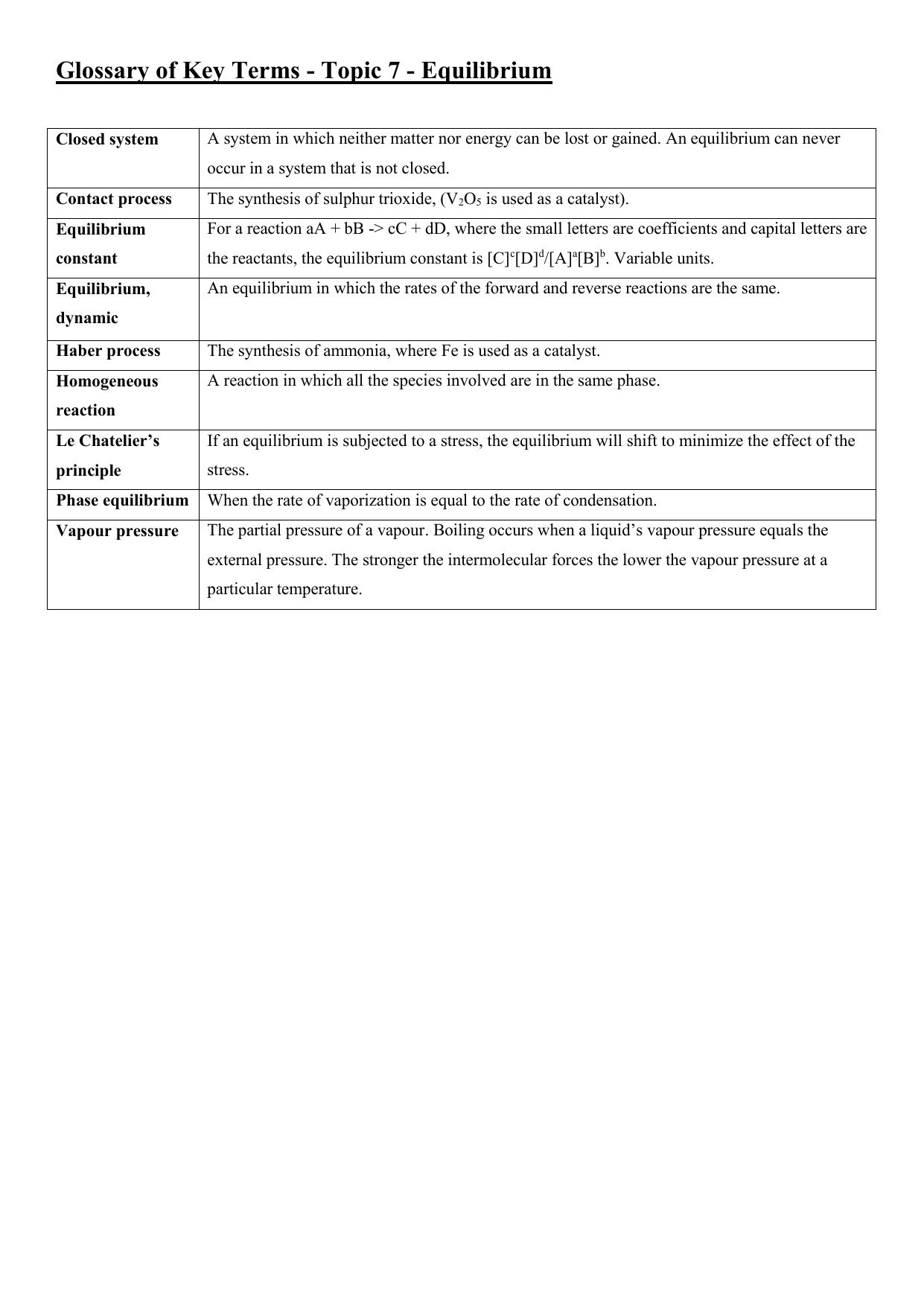 Glossary of Key Terms - Topic 7 - Equilibrium
Closed system
A system in which neither matter nor energy can be lost or gained. An equilibrium can never
occur in a system that is not closed.
Contact process
The synthesis of sulphur trioxide, (V2O5 is used as a catalyst).
Equilibrium
For a reaction aA + bB -> cC + dD, where the small letters are coefficients and capital letters are
constant
the reactants, the equilibrium constant is [C]c[D]d/[A]a[B]b. Variable units.
Equilibrium,
An equilibrium in which the rates of the forward and reverse reactions are the same.
dynamic
Haber process
The synthesis of ammonia, where Fe is used as a catalyst.
Homogeneous
A reaction in which all the species involved are in the same phase.
reaction
Le Chatelier's
If an equilibrium is subjected to a stress, the equilibrium will shift to minimize the effect of the
principle
stress.
Phase equilibrium
When the rate of vaporization is equal to the rate of condensation.
Vapour pressure
The partial pressure of a vapour. Boiling occurs when a liquid's vapour pressure equals the
external pressure. The stronger the intermolecular forces the lower the vapour pressure at a
particular temperature.