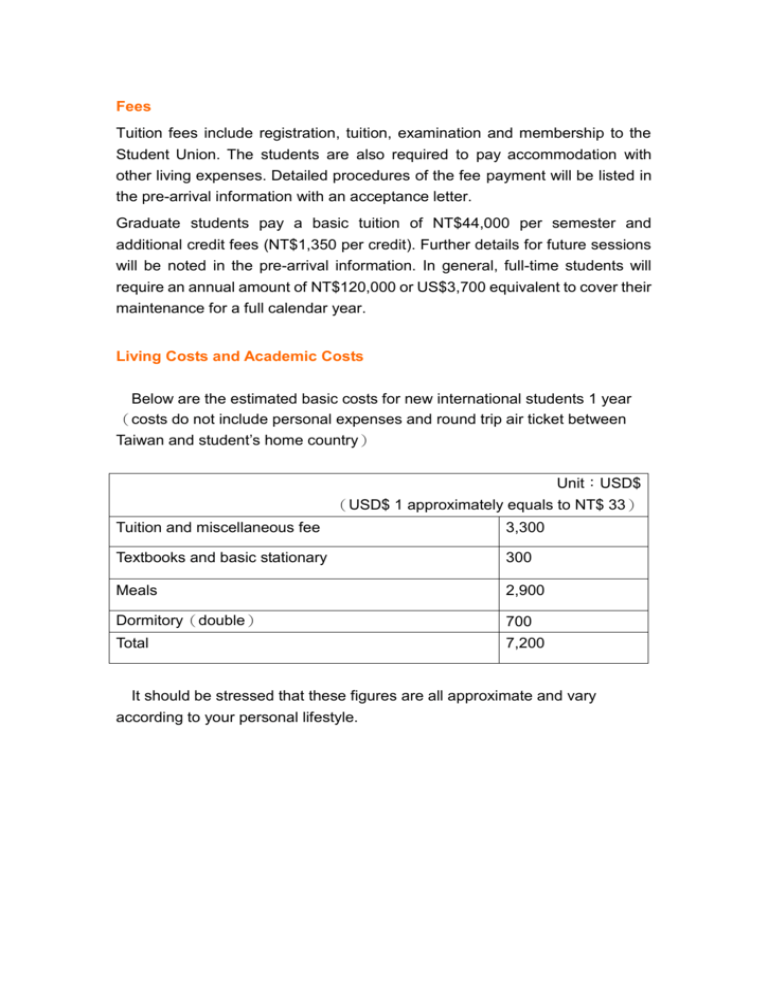 Fees
Tuition fees include registration, tuition, examination and membership to the
Student Union. The students are also required to pay accommodation with
other living expenses. Detailed procedures of the fee payment will be listed in
the pre-arrival information with an acceptance letter.
Graduate students pay a basic tuition of NT$44,000 per semester and
additional credit fees (NT$1,350 per credit). Further details for future sessions
will be noted in the pre-arrival information. In general, full-time students will
require an annual amount of NT$120,000 or US$3,700 equivalent to cover their
maintenance for a full calendar year.
Living Costs and Academic Costs
Below are the estimated basic costs for new international students 1 year
(costs do not include personal expenses and round trip air ticket between
Taiwan and student's home country)
Unit:USD$
(USD$ 1 approximately equals to NT$ 33)
Tuition and miscellaneous fee
3,300
Textbooks and basic stationary
300
Meals
2,900
Dormitory(double)
700
Total
7,200
It should be stressed that these figures are all approximate and vary
according to your personal lifestyle.