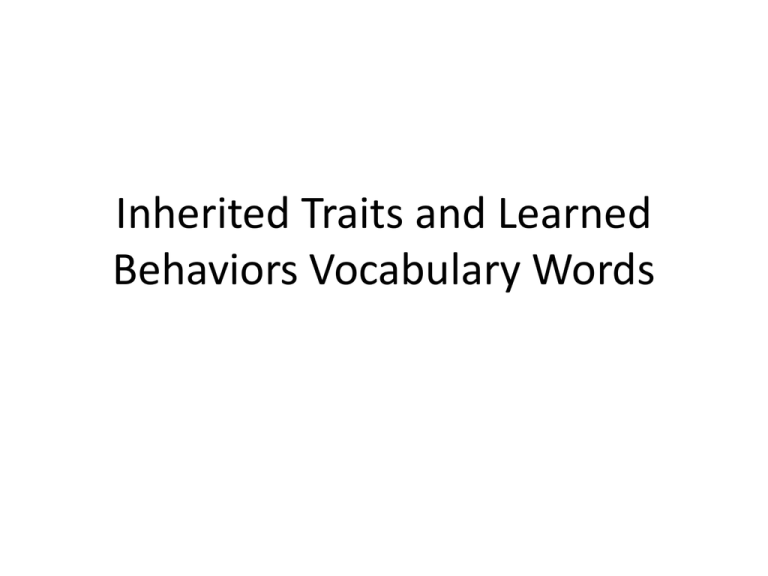 Inherited Traits and Learned
Behaviors Vocabulary Words
Organism
A living thing
Trait
An internal or external characteristic or feature.
Reproduction
The act of making something new.
Inherited Trait
A characteristic that is passed from parent to
offspring during reproduction.
Learned Behavior
Animal behavior that is developed from
observation or instruction rather than being
passed down by heredity.
Behavioral
Movements and actions, such
as how an organism behaves
Offspring
New organisms that have come from parents
that have reproduced
Heredity
The passing of traits from parent to offspring
during reproduction.
Generation
The average span of time between the
birth of parents and that of their offspring.