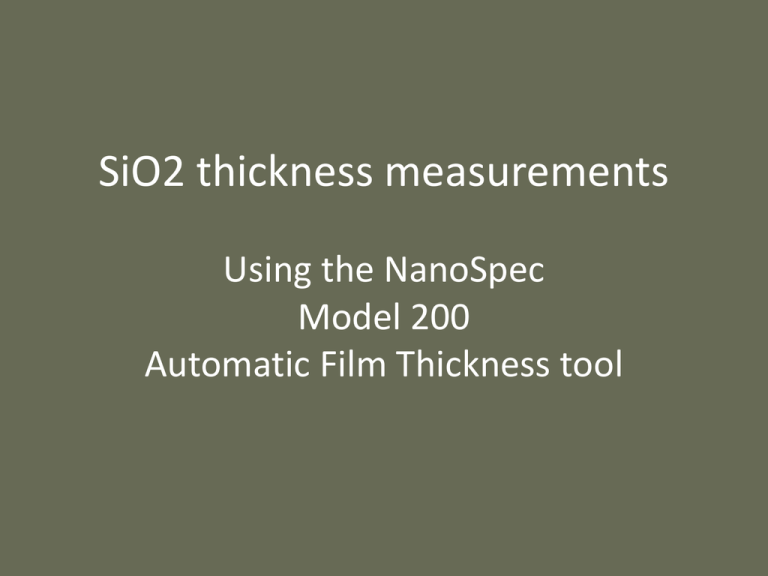 SiO2 thickness measurements
Using the NanoSpec
Model 200
Automatic Film Thickness tool
NanoSpec Model 200 AFT
Computer control
and thickness
reading
light source and
filter
Wafer
stage
Reference wafers
The NanoSpec AFT measures optically transparent thin
films on silicon wafers. The intensity of a monochromatic
reflected light depends on the thickness of the film. The
tool uses a photomultiplier tube to measure the reflected
optical spectrum from a bare silicon wafer and the wafer
under test. Given the refractive index of the film in
question (SiO20 and the two measured spectrums, the
computer will determine the thickness.
Typically, the tool is set for SiO2 on silicon but addition
options are available such as measuring silicon nitride
thickness.