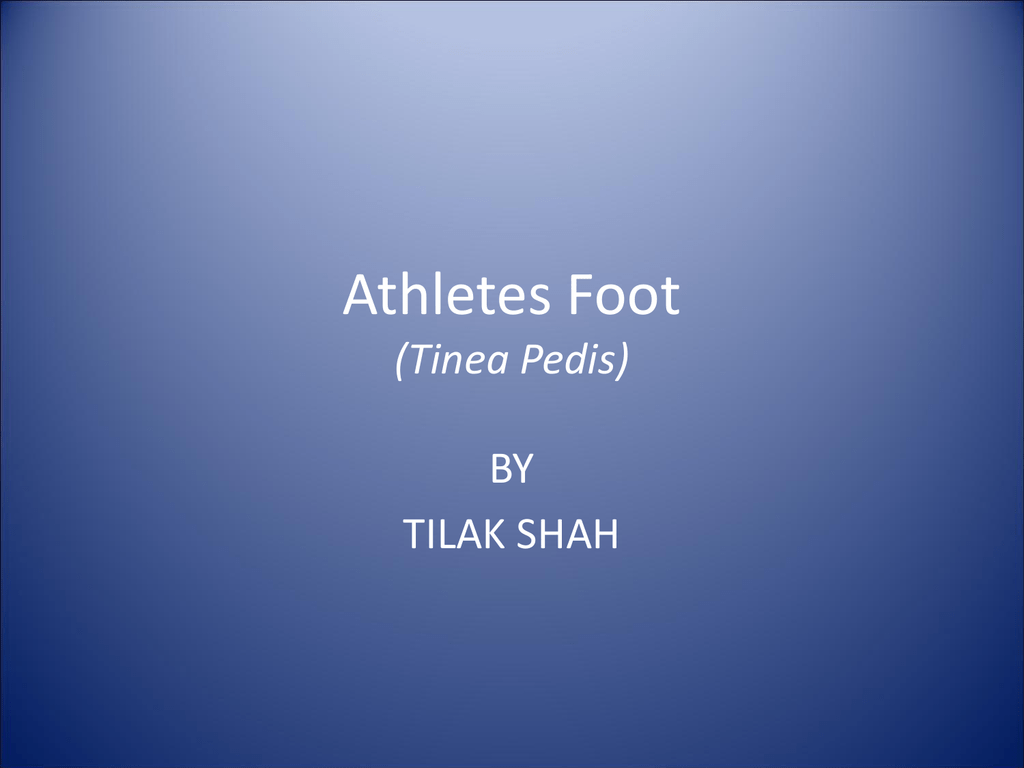 Athletes Foot
(Tinea Pedis)
BY
TILAK SHAH
ATHLETES FOOT INFO
• Tinea pedis is a parasitic fungal infection of the
epidermis of the human foot. It is typically caused by
a mold but in some cases a yeast) that grows on the
surface of the skin and then into the living skin tissue
itself, causing the infection.
• Athlete's foot causes scaling, flaking and itching of
the affected skin. Blisters and cracked skin may also
occur, leading to exposed raw tissue, pain, swelling
and inflammation. Secondary bacterial infection can
accompany the fungal infection, sometimes requiring
a course of oral antibiotics
FACTS ABOUT ATHLETES FOOT
• It is caused by a parasitic fungus and is a
communicable disease. It is typically transmitted in
damp environments where people walk barefoot,
such as showers and locker rooms. It can also be
transmitted by sharing footwear with an unhygienic
person, or less commonly, by sharing towels with an
infected person.
• There are many ways of preventing this disease from
entering your body, be careful who you share shoes
with, frequent laundry, avoid sharing any of your
clothes.