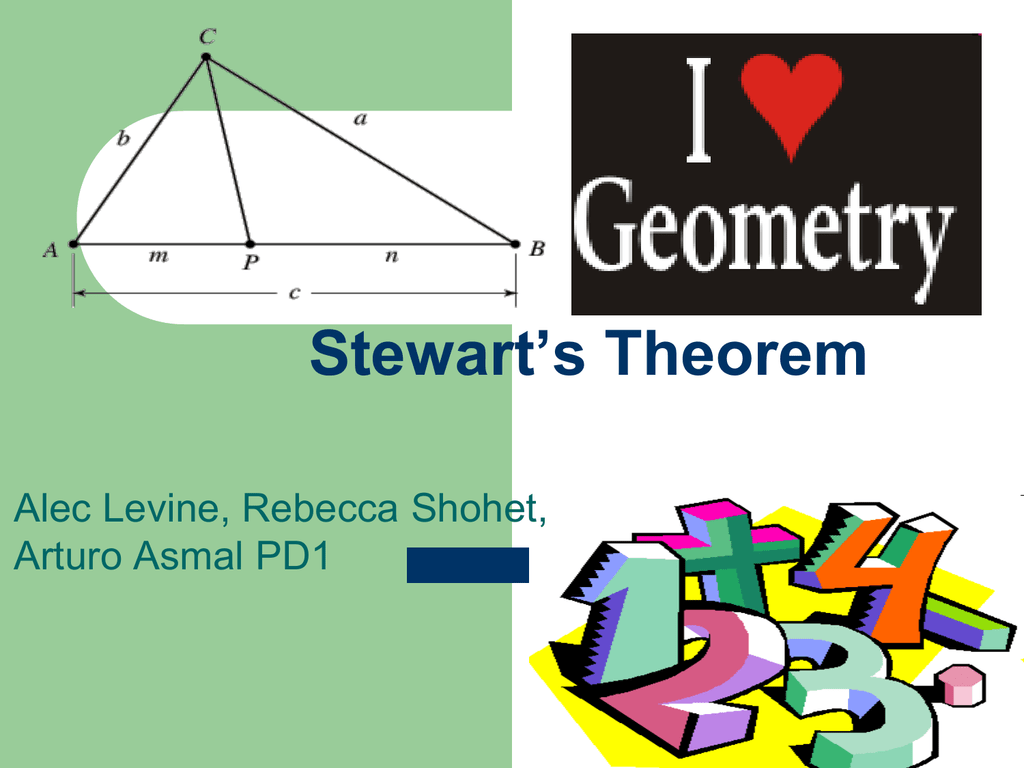 Stewart's Theorem
Alec Levine, Rebecca Shohet,
Arturo Asmal PD1
Who was Matthew Stewart?



Matthew Stewart was born on January 23, 1785.
He was a Scottish mathematician.
He published the book Some General Theorems
of Considerable use in the Higher Parts of
Mathematics.
One of the ideas mentioned in this book, was the
introduction of Stewart's Theorem which deals
with triangles and is still used today.
Stewart's Theorem
Let's do a problem Step By Step:

m=

n=

a=

d=

c=
Find b
13
𝑏
17
5
2 5
Now let's try some practice problems:
Example:
Find d to the
nearest hundredth.

8
8
8
𝑐
𝑏
𝑑
3
13
CHALLENGE TIME!
In Fig.S10-2,
AB=AC=17,
AD =16.
DC =11
Find BD, which is x.