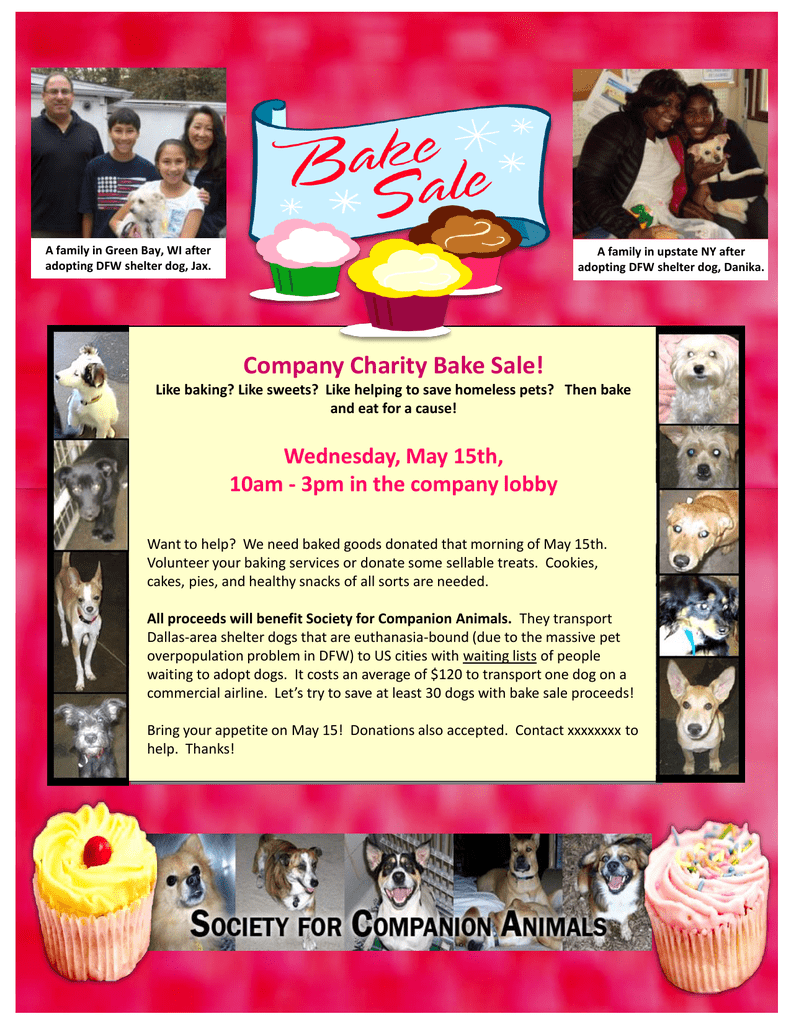 A family in Green Bay, WI after
adopting DFW shelter dog, Jax.
A family in upstate NY after
adopting DFW shelter dog, Danika.
Company Charity Bake Sale!
Like baking? Like sweets? Like helping to save homeless pets? Then bake
and eat for a cause!
Wednesday, May 15th,
10am - 3pm in the company lobby
Want to help? We need baked goods donated that morning of May 15th.
Volunteer your baking services or donate some sellable treats. Cookies,
cakes, pies, and healthy snacks of all sorts are needed.
All proceeds will benefit Society for Companion Animals. They transport
Dallas-area shelter dogs that are euthanasia-bound (due to the massive pet
overpopulation problem in DFW) to US cities with waiting lists of people
waiting to adopt dogs. It costs an average of $120 to transport one dog on a
commercial airline. Let's try to save at least 30 dogs with bake sale proceeds!
Bring your appetite on May 15! Donations also accepted. Contact xxxxxxxx to
help. Thanks!