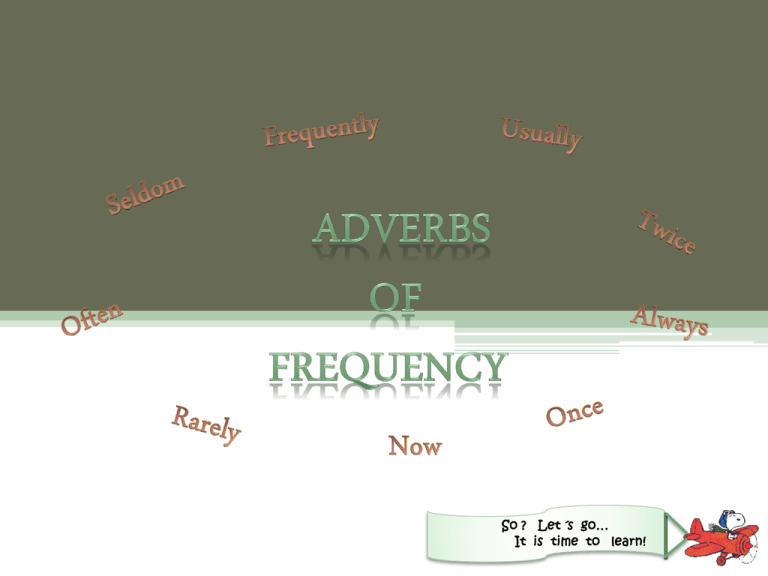 So ? Let´s go…
It is time to learn!
Adverbs of Frequency
Learning …
FREQUENCY ADVERBS ANSWER THE QUESTION
"HOW OFTEN", AND SOMETIMES NUMBERS ARE
INCLUDED.
How often do you play soccer?
• I PLAY TWICE A WEEK.
• How often do you eat candies?
• ONCE A WEEK, WE EAT CANDIES.
Learning …
• Frequency adverbs usually goes on second
position!
▫ Christine smokes. (never)
 Christine never smokes.
• When sentences include verb to be , the
frequency adverb goes after the «BE» verb.
▫ Tom is very friendly. (usually)
▫
Tom is usually very friendly.
Learning …
For Practicing a little more
http://www.englishexercises.org/makeagam
e/viewgame.asp?id=6502
Learning …
Don´t forget to practice
today´s lesson!