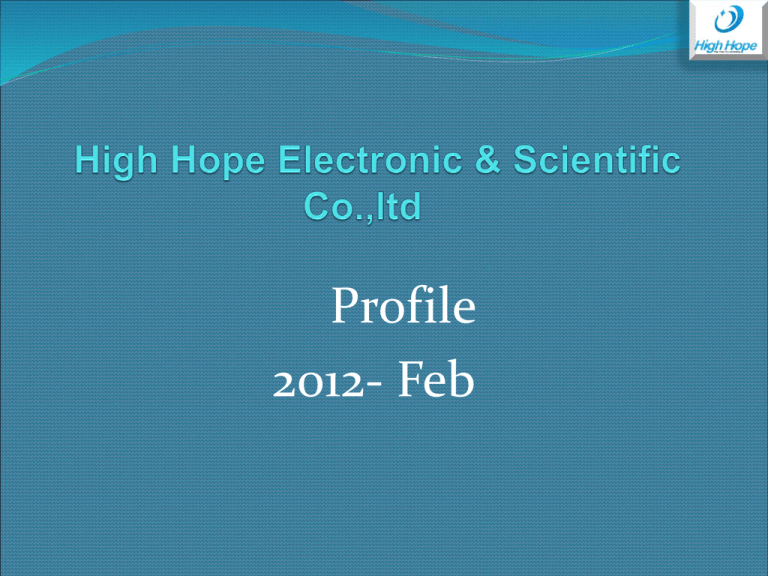 Profile
2012- Feb
About Us
 High Hope Electronic & Scientific CO.,LTD, belongs to High Hope
Group , a professional trading company supplying competitive
electronic products in Audio & Vedio, Public broadcasting system.
formed a perfect full-service system integrated by R&D, manufacture
and domestic trading and foreign sales.
 Supplies over 500 kinds of audio & video products , like for public
system, for car audio, for PA audio, for hometheature etc. with unique
advantages.
•Export to over 20 country.
•Annual sales :
Over USD 10,000,000
•Main Customers :
Meta, Premier co, Echo
Our partner
direct Factory
Nanjing Audio
XS Factory in Hangzhou
R&D Center in Guangzhou
Garden Speaker Factory
*
*
*
*
EMPLOYEES: 150
QTY OF DESIGNERS, R&D Engineers: 50
Workshop: 10000 ㎡
Manufacture 7000—8000unit per month
On-line process monitoring,
to ensure the quality
of each product.