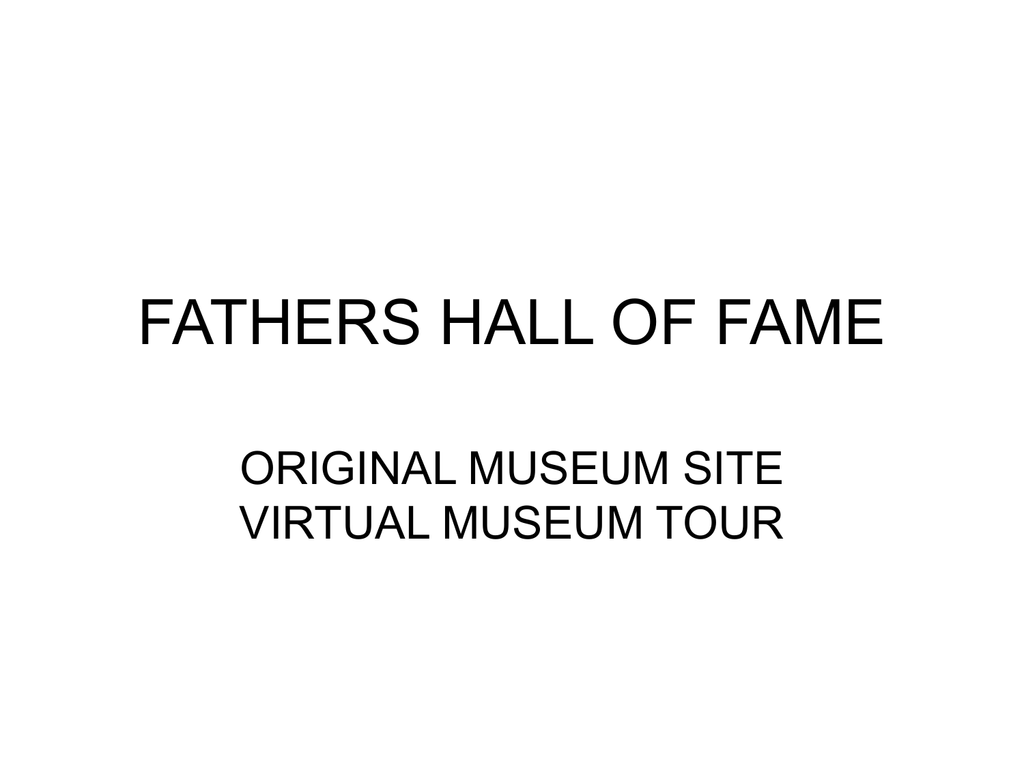 FATHERS HALL OF FAME
ORIGINAL MUSEUM SITE
VIRTUAL MUSEUM TOUR
ORIGINAL ONE ROOM
SCHOOLHOUSE HOUSING
FATHER'S HALL OF FAME.
Last class from Stokely School
Coolsprings Township in
Mercer, Pennsylvania
The schoolhouse require extensive
interior repairs in preparation for our
Father's Hall of Fame museum.
The walls and floor were
refurbished
Our founder
Att.William Irwin
was excited at
the prospects of
remodeling the
building to make
it a museum for
honoring fathers!
The remodel was extensive!
The museum became great from
the ground up!
The desks and walls were restored.
The educational legacy of the past
became a way to celebrate the future!
Grand Opening Celebration
October 1987
The original Honor Rolls were
displayed in the center front of the
museum!
Original induction certificates and
baseball caps for
Father's Hall of Fame
One of our original curators
Norma Happy
Our founder and father of five
Attorney William Irwin
The schoolhouse remains but
Father's Hall of Fame is now on the
Internet as a virtual museum!
We invite you to honor your parent
by placing them on our honor rolls!
• Our mission is to honor parents and promote
good parenting.
• We offer unique gifts for parents at
familyhalloffame.com
• We provide a "Who's Who" for parents.
• We promote an international writing contest.
• We work with scout troops, churches and
schools to promote and celebrate good parents.
• We offer parenting tips.