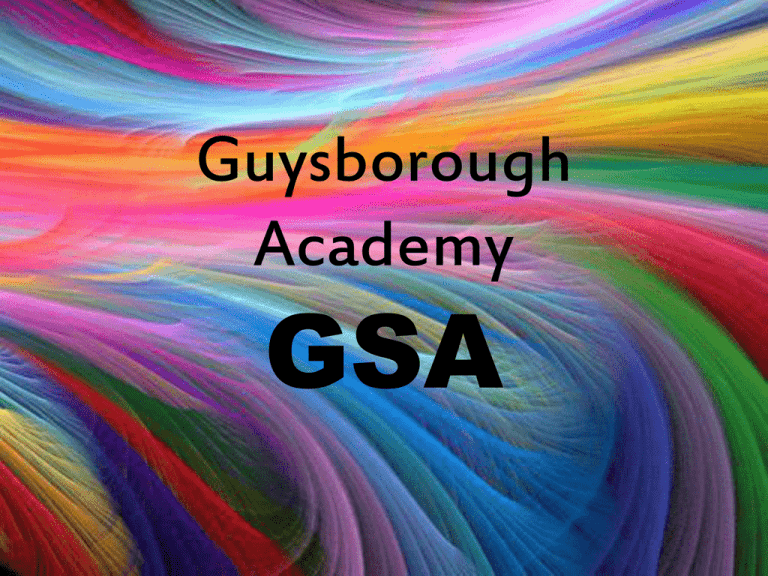 Guysborough
Academy
GSA
What is a GSA?
• A GSA a safety zone that provides support while
acting as a social group. It is a place where anyone
who is either LGBT (lesbian, gay, bisexual, and
transgender) or an ally can go and feel welcomed
and safe from persecution.
• A GSA also campaigns in the school to educate
students and create awareness on LGBT issues to
help create an open school, without discrimination
or violence that is created with
homophobia.
Anti-bully Day
• Each grade developed a
poster about what they
think about when they hear
bullying.
• We had representatives
from the GSA helping each
grade level.
• A Pizza party was
awarded to one class in
senior high, junior high,
and elementary who
demonstrated a positive
understanding about how
to prevent bullying
The posters were
showcased outside of
each classroom for
parent teacher night, and
for the school and public
to admire
Holiday Cheer
• An variety concert
the week before
Christmas
featuring local
talent.
• All proceeds went
to the Guysborough
and Area Food
Bank.
Admission was either and food donation or $5 all
proceeds went to the Guysborough and Area food
bank.