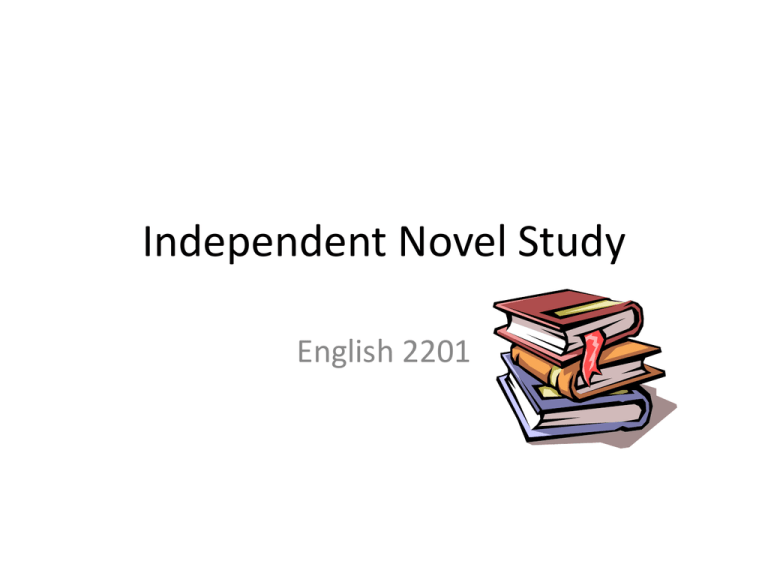 Independent Novel Study
English 2201
The Maze Runner by James Dashner
• Thomas wakes up to find
himself in a box. When he
reaches the top, he is pulled
out by a group of boys who
pull him out into their
surroundings. The only thing
he remembers is his name,
nothing else.
• The Maze Runner is an
exciting book and very difficult
to put down. This is probably
due to the unusual
circumstances and situations
that constitute the Maze
Runner world. James Dashner,
and this is the first of his books
I've had the pleasure to read,
has designed a simple yet
mind-numbing world for his
story. Also it's a science fiction
story in a sub-genre heavily
populated with talking cats
and Vampire lovers.
Hamlet & Ophelia: a novel
•
Coping with the death of his father and
reeling from the marriage of his mother to
his uncle, Hamlet has an encounter with his
father's ghost, who reveals the truth: he was
murdered--by his brother! Urged by his
father to seek revenge, Hamlet is wracked
with indecision and spirals into depression. It
seems that not even his best friend, Horatio,
nor his love interest, Ophelia, can help him. A
visiting acting troupe inspires Hamlet to form
a plan, but he cannot foresee the devastation
that will occur. Hamlet and Ophelia is a
compelling read for teens and adults alike-sexy, sultry, spellbinding. In following the
contours of Shakespeare's play, John
Marsden has created a stunning tale that
brings new life to a timeless classic.
Divergent
• In Beatrice Prior's dystopian
Chicago, society is divided into
five factions, each dedicated to
the cultivation of a particular
virtue—Candor (the honest),
Abnegation (the selfless),
Dauntless (the brave), Amity (the
peaceful), and Erudite (the
intelligent). On an appointed day
of every year, all sixteen-year-olds
must select the faction to which
they will devote the rest of their
lives. For Beatrice, the decision is
between staying with her family
and being who she really is—she
can't have both. So she makes a
choice that surprises everyone,
including herself.
Shaken
•
A novel from one of the country's most
prolific and popular YA authors, this book, set
in Port-au-Prince, Haiti during the January
2009 earthquake, follows the struggle of
Joshua, a Canadian boy at the centre of the
tragedy.
Fifteen-year-old Joshua has travelled from
Toronto to Port-au-Prince, Haiti in order to
help with a charity mission. In confronting
the poverty and injustice that surrounds him,
Joshua struggles to find meaning in the
cruelty of the world. And then devastation
hits — and Joshua finds himself at the very
centre of a catastrophic earthquake. Will he
be able to save himself? And, if he does, how
will he find the faith and hope he needs to go
on?
The Book Thief
•
In this dark and powerfully absorbing novel,
brilliantly executed by Australian author, Markus
Zusak, Death narrates "just a small story, really." It
turns out to be the story of "the book thief," Liesel
Meminger, her foster family, neighbourhood
friends, a Jewish amateur prizefighter in hiding, and
a world gone mad with a global war and the horrors
of the Holocaust. The Grim Reaper's riveting tale
goes far beyond "just a small story", and every page
deserves to be read.
For openers Death describes the shock of his first,
but not his last, visit to "nine years old, soon to be
ten" Liesel and her family. It is 1939 when he arrives
to claim Liesel's six-year-old brother on the train the
youngsters and their mother are taking to
Molching, just outside of Munich. With their father
imprisoned as a Communist, and their mother
unable to care for them, the children are to be left
at 33 Himmel Street with foster parents, Rosa and
Hans Hubermann. But Death intervenes, and when
the boy is buried, Liesel steals a copy of "The
Gravedigger's Handbook: A Twelve-Step Guide to
Grave-Digging Success", the first of the several
books Death describes her pilfering during her
illustrious book-thieving career.
Fishtailing
•
•
•
•
High School. Four lives caught up in a game. The
problem with games is that there are always
winners. And losers. Teen violence, bullying and the
burning quest to fit in are presented in the poems
of four unforgettable high school students: Natalie,
Kyle, Tricia, Miguel. Their stories unfold in this
explosive new book, told in free verse. A story of
teen angst like no other, it is based on fictional
characters but is rooted in the realities of the teen
experience.
When Natalie moves to a new high school she
befriends three unwitting victims into her spiderweb of manipulations, lies and deceit. Through the
poetry and assignments of an English class we
glimpse the world of the four teens. Natalie, whose
alcoholic parents, years of neglect and ultimate
rape by her father's friend has shaped her into a
cruel and manipulative teen; Tricia, dealing with her
blended family is drawn into Natalies' forbidden
world of partying and rebellion; Kyle, a would-be
musician is in love with Tricia and Miguel who lusts
for Natalie while hiding the secrets of his family.
The story weaves us through their poetry, their lives
and culminates at a party where the four lives
fishtail out of control.
English class will never be the same. Her glance
Across the crowded classroom Speaks louder Than
the droning recital Of paragraph structure I know
you It says You are mine Something inside Shifts.
The Rescue
•
When confronted by raging fires or deadly
accidents, volunteer fireman Taylor McAden feels
compelled to take terrifying risks to save lives. But
there is one leap of faith Taylor can't bring himself
to make: he can't fall in love. For all his adult years,
Taylor has sought out women who need to be
rescued, women he leaves as soon as their crisis is
over and the relationship starts to become truly
intimate. When a raging storm hits his small
Southern town, single mother Denise Holton's car
skids off the road. The young mom is with her fouryear-old son Kyle, a boy with severe learning
disabilities and for whom she has sacrificed
everything. Taylor McAden finds her unconscious
and bleeding, but does not find Kyle. When Denise
wakes, the chilling truth becomes clear to both of
them: Kyle is gone. During the search for Kyle, the
connection between Taylor and Denise takes root.
Taylor doesn't know that this rescue will be
different from all the others, demanding far more
than raw physical courage. It will lead him to the
possibility of his own rescue from a life lived
without love and will require him to open doors to
his past that were slammed shut by pain. This
rescue will dare him to live life to the fullest by
daring to love.
The curious incident of the dog in the night
•
•
Mark Haddon's bitterly funny first novel, The
Curious Incident of the Dog in the Night-time,
is a murder mystery of sorts--one told by
autistic Christopher John Francis Boone, a
15-year-old boy, mathematically gifted and
socially hopeless, raised in a working-class
home by parents who can barely cope with
their child's quirks. He takes everything that
he sees (or is told) at face value, and is
unable to sort out the strange behaviour of
his elders and peers.
Late one night, Christopher comes across his
neighbour's poodle, Wellington, impaled on
a garden fork. Wellington's owner finds him
cradling her dead dog in his arms, and has
him arrested. After spending a night in jail,
Christopher resolves--against the objection
of his father and neighbours--to discover just
who has murdered Wellington. He is
encouraged by Siobhan, a social worker at his
school, to write a book about his
investigations, and the result--quirkily
illustrated, with each chapter given its own
prime number--is The Curious Incident of the
Dog in the Night-time.
The Kite Runner
•
•
In his debut novel, The Kite Runner, Khaled Hosseini
accomplishes what very few contemporary novelists
are able to do. He manages to provide an
educational and eye-opening account of a country's
political turmoil--in this case, Afghanistan--while
also developing characters whose heartbreaking
struggles and emotional triumphs resonate with
readers long after the last page has been turned
over. And he does this on his first try.
The Kite Runner follows the story of Amir, the
privileged son of a wealthy businessman in Kabul,
and Hassan, the son of Amir's father's servant. As
children in the relatively stable Afghanistan of the
early 1970s, the boys are inseparable. They spend
idyllic days running kites and telling stories of
mystical places and powerful warriors until an
unspeakable event changes the nature of their
relationship forever, and eventually cements their
bond in ways neither boy could have ever
predicted. Even after Amir and his father flee to
America, Amir remains haunted by his cowardly
actions and disloyalty. In part, it is these demons
and the sometimes impossible quest for forgiveness
that bring him back to his war-torn native land after
it comes under Taliban rule.
Come Thou Tortoise by Jessica Grant
•
A delightfully offbeat story that
features an opinionated tortoise and
an IQ-challenged narrator who find
themselves in the middle of a lifechanging mystery.
Audrey (a.k.a. Oddly) Flowers is living
quietly in Oregon with Winnifred, her
tortoise, when she finds out her dear
father has been knocked into a coma
back in Newfoundland. Despite her
fear of flying, she goes to him, but
not before she reluctantly dumps
Winnifred with her unreliable friends.
Poor Winnifred.
It's all a little bit Alice in
Newfoundland.