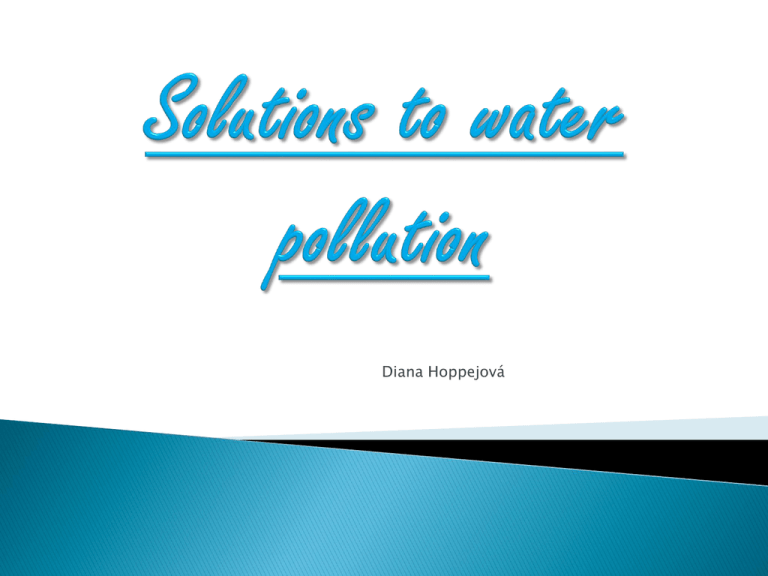 Diana Hoppejová




At the rate we're going, the growing impact of
plastic pollution on our oceans will be one of the big
disaster stories of this century.
Try to figure out ways you can use less plastic,
especially plastic storage bags.
This type of plastic is easy for wildlife to swallow and
eventually causes death.
Plastic factories also deliver much of the pollution
that is not bio-degradable.




Simply say no to bottled water!
It is convenient to drink bottled water, but the
environmental impact of bottled water plastic is
huge!
Over 1.5 billion tons of plastic water bottles end up
in U.S. landfills each year.
It takes over 300 years for plastic to degrade.


Up to 40 percent of all bottled waters are merely reprocessed tap water.
A much healthier and less expensive solution to
bottled water is to invest in refillable glass water
bottles or stainless steel water bottles and fill them
with filtered drinking water.





http://www.blisstree.com/2012/07/09/sexrelationships/ways-to-use-less-plastic-242/
http://www.waterbenefitshealth.com/solutions-towater-pollution.html
http://tw.aisjjhb.com/ablijdenstein/files/2012/05/Use-lessplastic.png
http://tangreen.net/blog/wpcontent/uploads/2012/04/no-to-plasticbottles.jpg
http://365daysoflivinggreen.files.wordpress.com/2
012/01/bottled-water.jpg
Thank you for your attention.