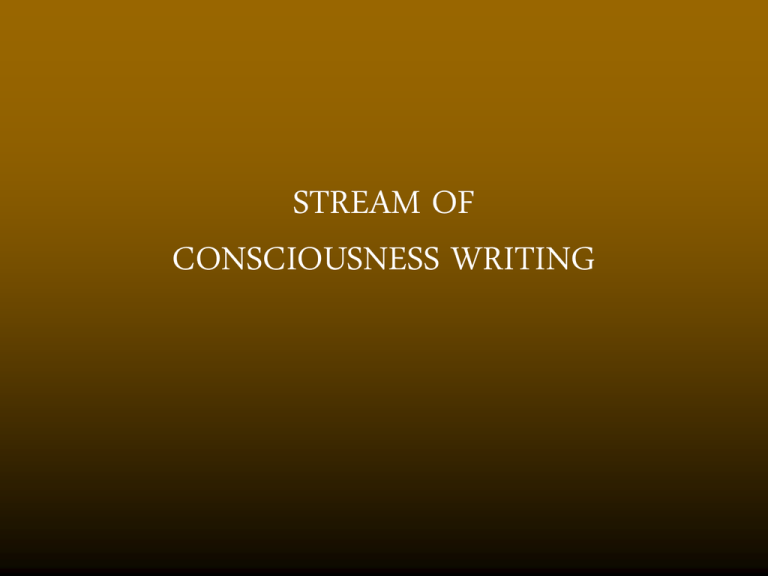 STREAM OF
CONSCIOUSNESS WRITING
Free your m ind,
and the rest will follow
• I'm going to show you a series of
photographs.
• Without planning or really thinking
about it, write down on your paper
whatever thoughts pop into your
mind.
• They could be colors, feelings, ideas,
personal memories, whatever!
Ready?
• DON'T THINK ABOUT IT. JUST WRITE!
• YOU WILL BE THE ONLY ONE WHO
READS IT, SO JUST LET THE
THOUGHTS OOZE OUT OF YOUR MIND
AND ONTO YOUR PAPER
Sorry fellas, just kidding
…but now that I have
your attention.
Yeah right, ladies!