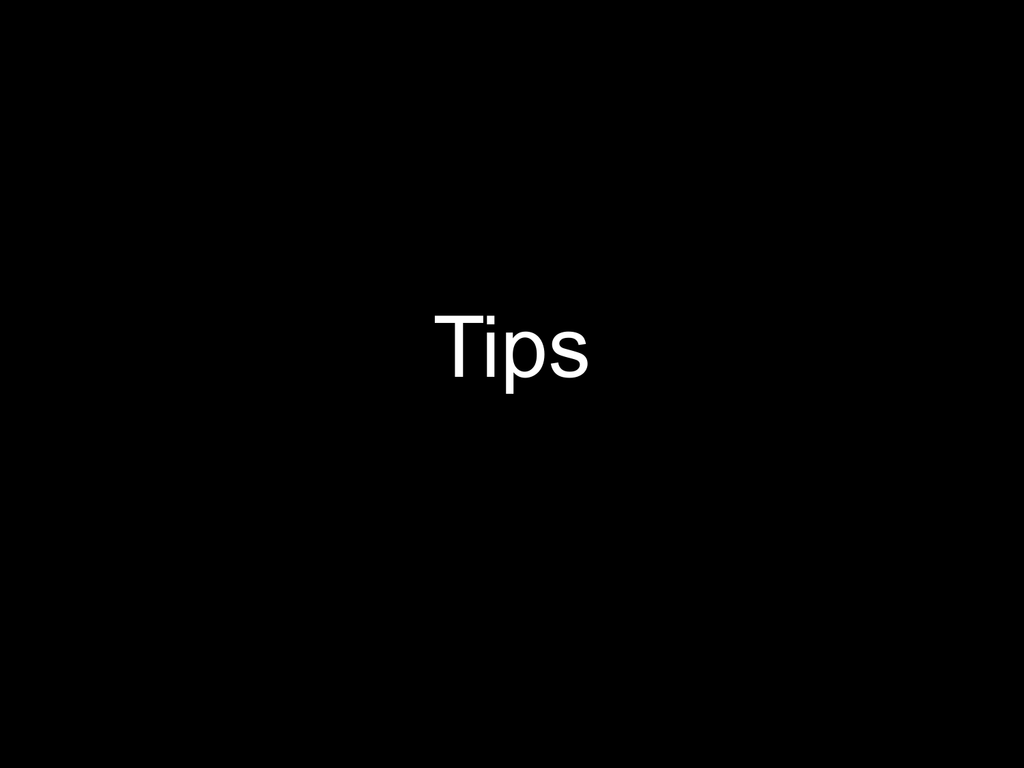 Tips
Try Something
Different!
Try a Different Angle
Try a Different Light
Scale Can Be Useful
Don't Ignore the Small
Include Pollinators or
other insects
Patience and Planning
is important
But Don't Miss an Opportunity!
Shooting Philosophies
Spray-and-Pray
vs.
Getting Exactly
What You Want
A Tale of Photographic Horror
aka
Always Make Sure You Have a
Backup!
This slide is deliberately blank in
honor of photos lost…
Hardware Tips
Know your Hardware
a great place to start is the manual!
practice with your equipment
check your equipment before you go
on a shoot (clean, charge, clear)
Hardware Tips
Have plenty of memory with you
the best photo may not happen early
Be sure the memory card is blank!
today's pictures should add to your
old ones, not replace them…
Hardware Tips
Be prepared…
The cable you suddenly need?
…it's probably the only one you
didn't bring with you
A spare battery that isn't used is
better than not having one and
missing a shot.
Practice Ideas
We have a showy spring here,
but there are times when things
are not as exciting…
Greenhouses
Botanical Gardens
Road Trips
Houseplants
Shooting for
Identification
Have pity on your identifier!
A Series of
Shots
Is Often More
Useful
Photo by Daniel Tenaglia
Photos by Daniel Tenaglia
A scanner is also a camera.
The most important tip of all…
Love what you're doing
and have fun!
It will show in your pictures.