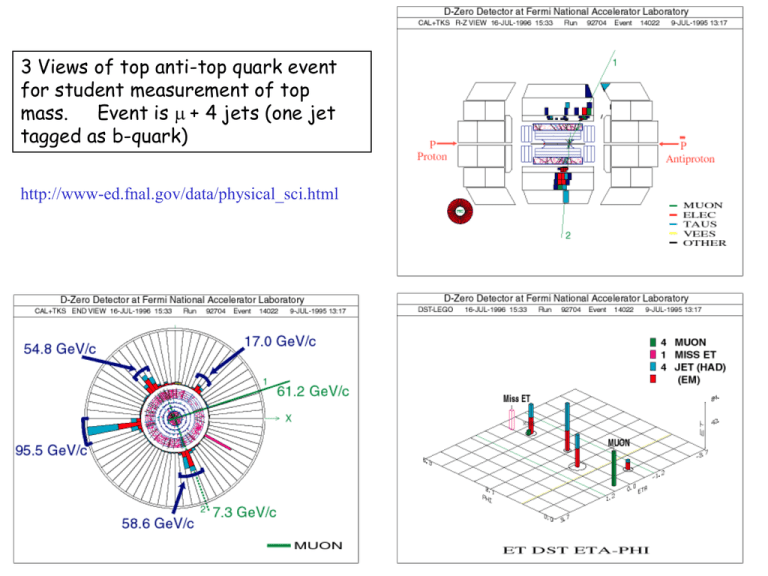 3 Views of top anti-top quark event
for student measurement of top
mass. Event is m + 4 jets (one jet
tagged as b-quark)
http://www-ed.fnal.gov/data/physical_sci.html
Knowledge of top quark and W boson masses give us an
indication of the Higgs boson mass (now less than 215 GeV
in Standard Model context). This is in the range that can
be found in the next D0 run!