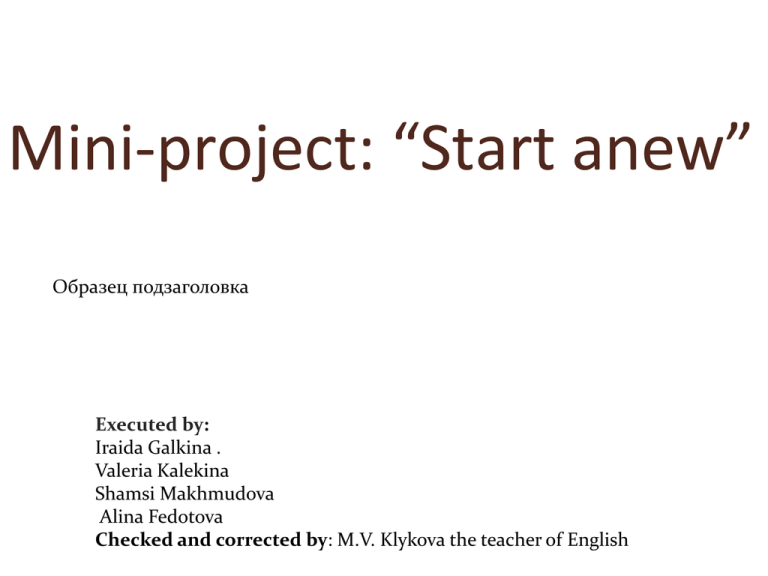 Mini-project: "Start anew"
Образец подзаголовка
Executed by:
Iraida Galkina .
Valeria Kalekina
Shamsi Makhmudova
Alina Fedotova
Checked and corrected by: M.V. Klykova the teacher of English
Our expectations at the
beginning of the school year
were:
-no homework
-few lessons
-a lot of knowledge and skills
Our worries at the beginning
of the school year:
Getting good
marks.
Making new
friends.
Our feelings on
the first day of
school were
awful.
When we got
home, we
immediately
went to bed.
We think that our school is
interesting and it prepares us for
a future job.
We do not like just one thing about our
school which is being tired of sitting in
the class, so we need to move more
during lessons.
It used to be our school in the past.
Thank you!