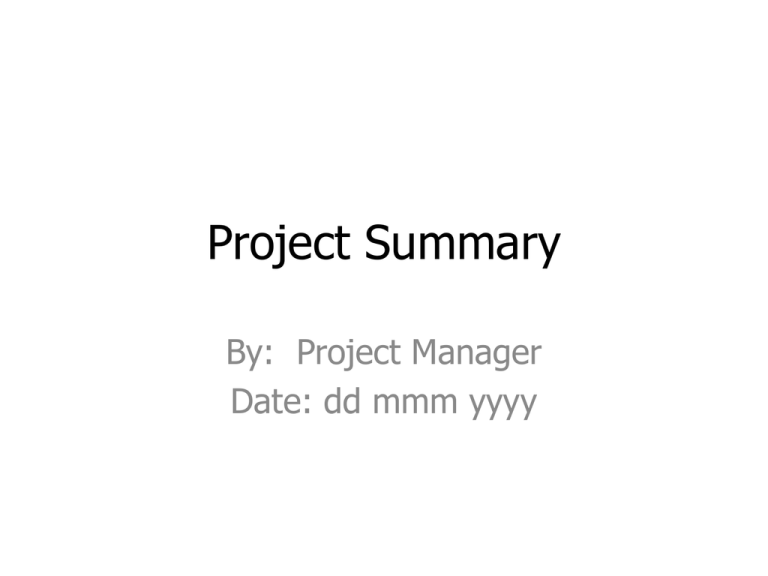 Project Summary
By: Project Manager
Date: dd mmm yyyy
Background
• Provide background of project (situation)
• Define need/opportunity
Project Objectives
• Provide goals/objectives of project
Project Stakeholders
•
•
•
•
•
Sponsor
Management
Client
PM
Others?
Deliverables
• Products
– Breakdown of final product
• Describe major changes to the products
Approach
• Describe project approach (e.g. phases,
stages, work breakdown)
Schedule Performance
• High-level schedule with key milestones
• Explain variances and results
Budget Performance
• Provide overall budget performance
• Explain variances and results
Issues & Actions
• Describe any major issues, the actions
taken, and the final outcome/results
Lessons Learned
• Describe key lessons learned during the
project
• Describe actions taken to implement
lessons
Conclusion/Discussion
• Wrap-up the presentation and ask for
questions.