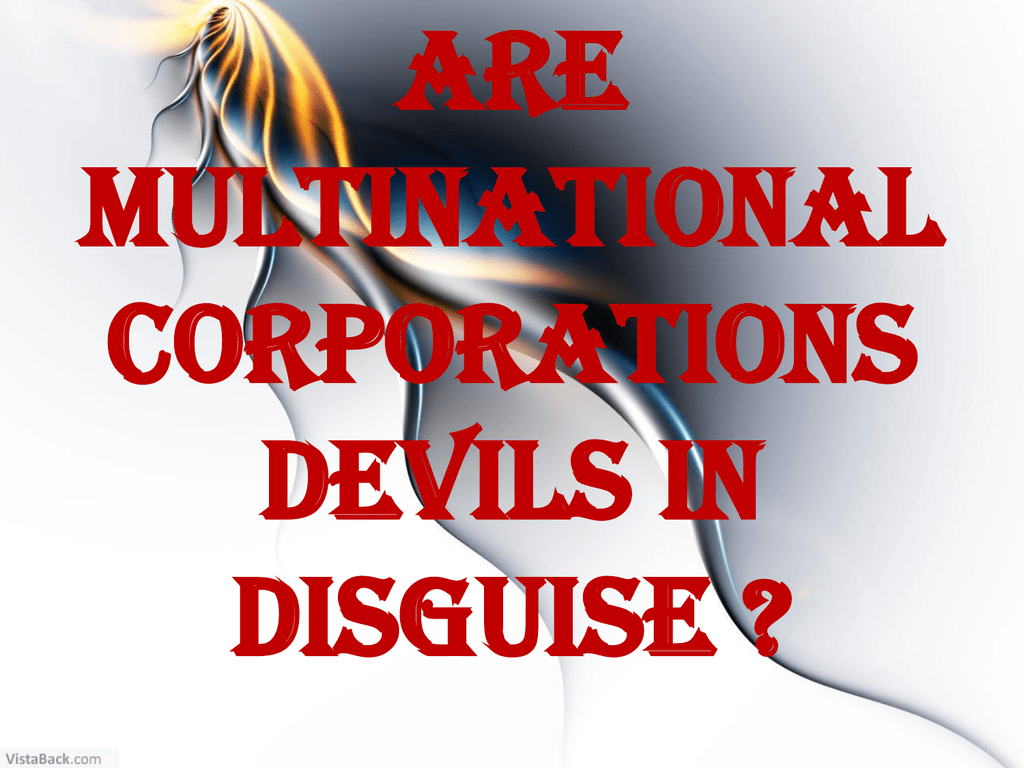 Are
multinational
corporations
devils in
disguise ?
Yes
• We are delivering cheap labour to other
nations while at the expense of our country .
• MNCS don't provide the handsome salary
company to westerns
• MNCS workers have to work for long hours &
has more wore work pressure .
• We don't get enough time to spend with
family
• They just think about their profit not the
welfare of people .
No
• MNCS are saviours and not devils they have
improved the life of common man.
• The government gets lots of money in the
form of taxes.
• MNCS helps also help in setting a persons
reputation in the society .
• Work more & earn more .
• We get the employment .