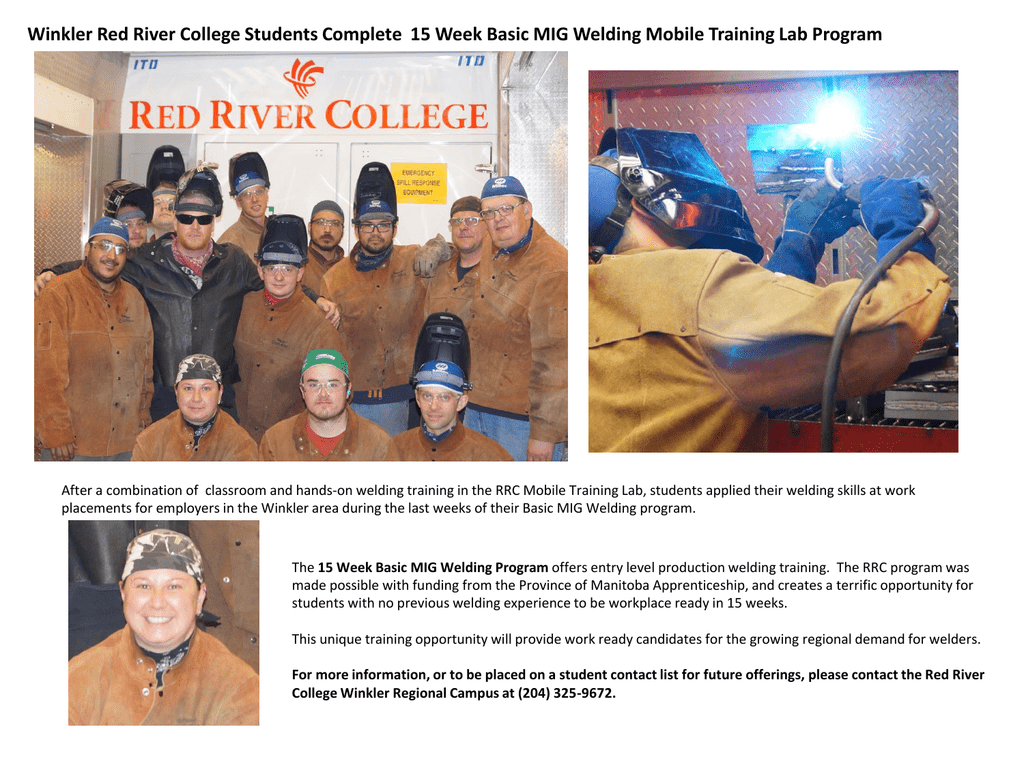 Winkler Red River College Students Complete 15 Week Basic MIG Welding Mobile Training Lab Program
After a combination of classroom and hands-on welding training in the RRC Mobile Training Lab, students applied their welding skills at work
placements for employers in the Winkler area during the last weeks of their Basic MIG Welding program.
The 15 Week Basic MIG Welding Program offers entry level production welding training. The RRC program was
made possible with funding from the Province of Manitoba Apprenticeship, and creates a terrific opportunity for
students with no previous welding experience to be workplace ready in 15 weeks.
This unique training opportunity will provide work ready candidates for the growing regional demand for welders.
For more information, or to be placed on a student contact list for future offerings, please contact the Red River
College Winkler Regional Campus at (204) 325-9672.