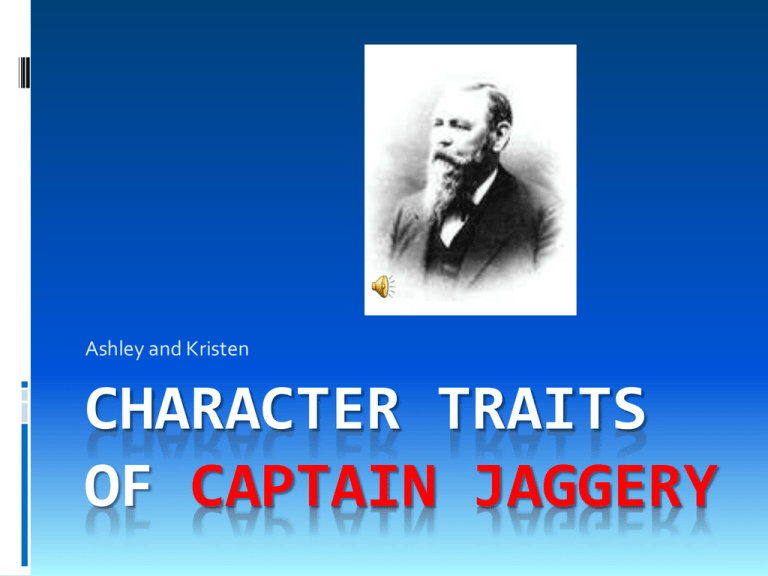 Ashley and Kristen
CHARACTER TRAITS
OF CAPTAIN JAGGERY
Bossy
 An example:
Captain doesn't
do any work. All
he does is tell the
crew what to do.
He is extremely
bossy.
Evil
An example:
Captain
Jaggery killed 2
people on the
voyage
(Cranick and
Holybrass).
That sounds
pretty evil to
me!!!
Witty
 An example:
 Captain Jaggery knows
how to trick others into
thinking he is right.
Sometimes he
succeeds because he is
witty.
Selfish
 An example:
 Captain Jaggery only
thinks about himself.
He only questions how
things will turn out for
him. He acts selfish
many times in the
novel.
Conclusion
Captain
Jaggery is a
BAD MAN!!!