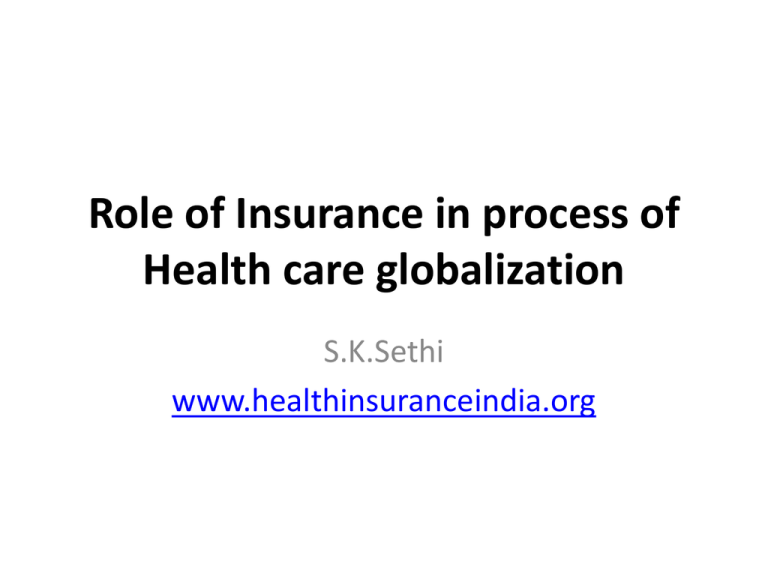 Role of Insurance in process of
Health care globalization
S.K.Sethi
www.healthinsuranceindia.org
Perspective
Health Insurance companies
- Indian co's
- Foreign co's
Patients /insured
- Wish
- Rating/review/comments
Questions
•
•
•
•
Capacity
Segmentation –cater to high end or volume game ( RSBY..)
After care for foreign patients coming to India
Senior citizens number is growing. Many age related
diseases are not covered.
• Should insurance companies invest in healthcare and be a
partner ?
• Why only 4 standalone health insurance companies in a
large country ?
• What is stopping the entry of leading insurance companies
to enter the Indian market?