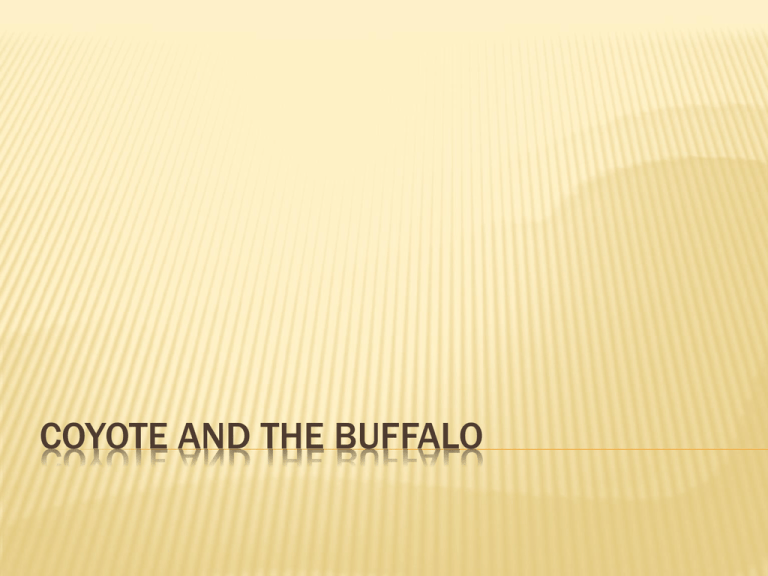 COYOTE AND THE BUFFALO
BELL RINGER
"Everything on earth has a purpose, every
disease an herb to cure it, and every person a
mission. This is the Indian theory of existence."
Morning Dove
What do you believe this quote to mean?
COYOTE AND THE BUFFALO
Begin reading "Coyote and the Buffalo" on page
48 of the text book. As you read, find textual
evidence that supports the following
characteristics of a trickster.
Characteristics
Proof
Clever
Textual Evidence
Destroyer
Textual Evidence
Immoral
Textual Evidence
Creative
Textual Evidence
Generous
Textual Evidence
Greedy
Textual Evidence
Magic
Textual Evidence
Use the chart that you created while you read to
assist you in completing your homework
assignment.
Homework: Question #5 on pg. 53. ACE
paragraph, separate sheet of paper.