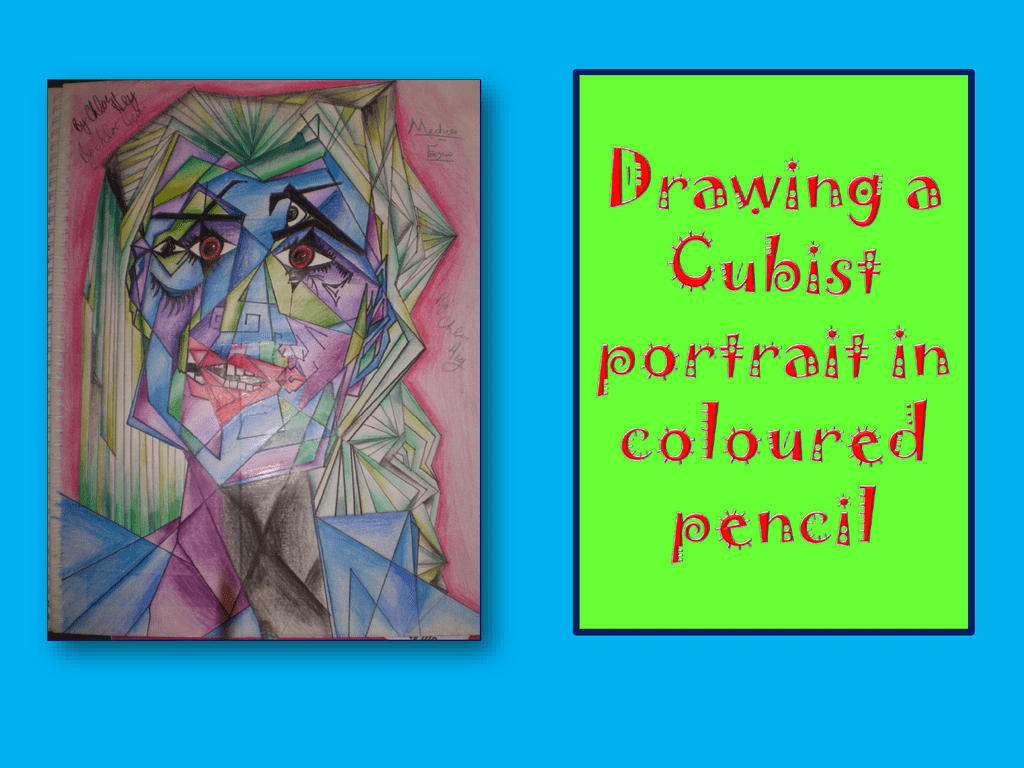 Steps to start
• Have a good clear photograph of your face or
Head and shoulders from the front and the
side (profile)
Steps to start
• Using tracing
paper draw
over the top
of the face
and body
from each
photo. You
can repeat
this process
to make the
drawing look
more
complex.
Try flipping over your tracing
paper and reversing the image.
Click
Try adding another view,
like a front on image.
Click
Add a
decorative
background
that
complements
your work
Look at the
shapes that
have been
created and fill
these areas
with
complementary
and
harmonious
colour
schemes.
Outlines of a variety of thicknesses
will add strength to your work.
Another example in lead pencil.
Marking guidelines.
You will be assessed on how well you:
Show multipoint perspective
10 marks
Use colours that complement
your design (coloured pencil)
10 marks.
Create a background design that
complements the overall image
with use of pattern, shape, line
and colour.
5 marks.
How creative your approach has
been.
5 marks.
Total 40 marks.