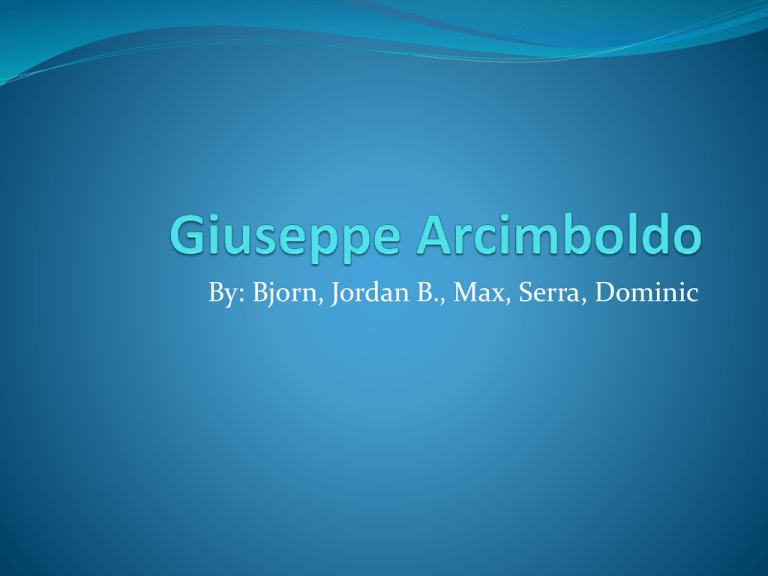 By: Bjorn, Jordan B., Max, Serra, Dominic
Information
 Arcimboldo was born in Milan, Italy in 1527.
 He died on July 11, 1593 at the age of 66.
 He was 22 years old when he officially became an
artist.
 He was never married and died alone.
Interpretation
We thought it was called the librarian because it's a
picture of an old man made of books. We also thought
the picture could be made out of books, and it's a man,
so man could represent knowledge.
Questions
 Why are most of your paintings about fruit?
 What inspired you to become an artist?
 Where did you get your ideas?