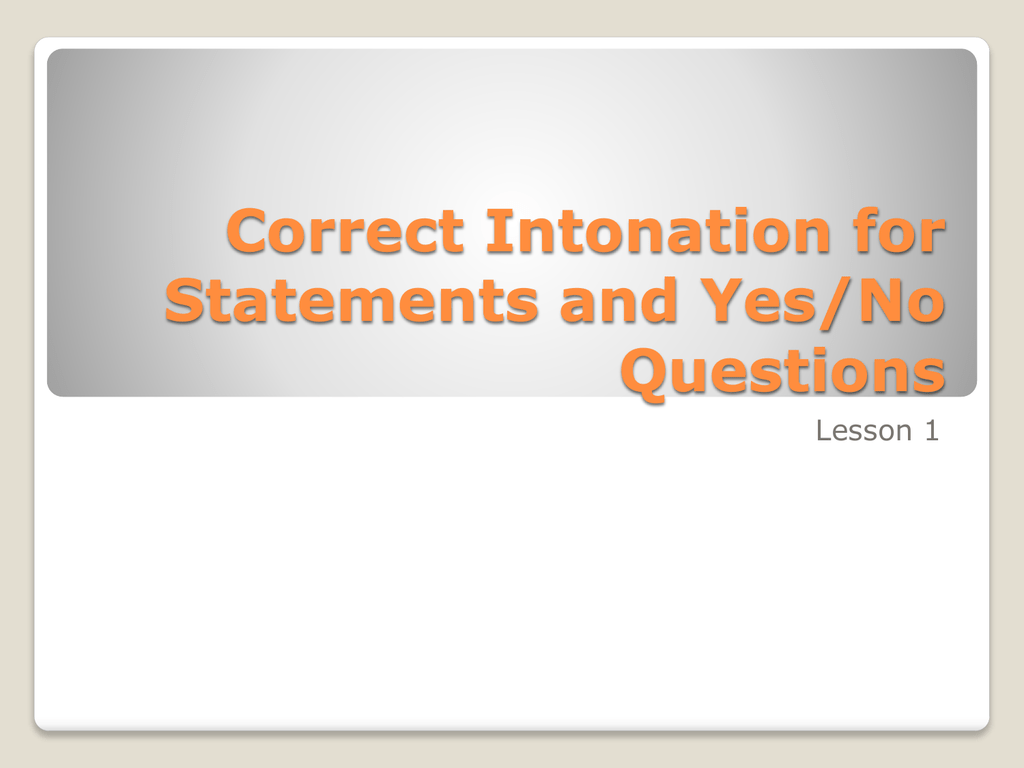 Correct Intonation for
Statements and Yes/No
Questions
Lesson 1
1.
2.
3.
4.
5.
6.
7.
8.
9.
10.
Artificial
Eleveth
Injection
Committee
Business
Accommodate
Signature
Envelope
Dedicate
Foolish
Drill 1. Spelling







Don–Don: Have you been to Pangasinan?
Rico: No, I haven't.
Don-Don : My family will visit our relatives
this weekend. Do you want to go with us?
Rico : Yes, I do. Then what are we going to
do there?
Don-Don : We'll go swimming. Can you
swim?
Rico : Yes, I can. That's good!
Don – Don : Right! Pangasinan is known for
its clean and beautiful beaches.
Reference: English for All Times
(EFAT), p. 4.







Who are having a dialogue?
Where will the family of Don – Don go in the
coming weekend?
Who are they going to visit it Pangasinan?
What other plans are they going to do?
Did Don-Don invite Rico to join them?
Why do you thing Don-Don invited Rico?
If you where Rico are you also going to invite
your friend to join you on your family outing?
Comprehension Check-Up.
1.
2.
3.
4.
5.
6.
7.
8.
9.
10.
Farming is our chief industry.
Is the report interesting?
Everybody contributed to the report.
We will welcome comments after our report.
Did I learn mush from the report?
Is he coming for the report?
Her report is about fishing.
She learned much from her report.
Are you ready with your report?
I will give my report tomorrow.
Activity 1. Identify the correct intonation for the
following. Write an arrow up () for rising intonation
and an arrow down () for falling intonation.
 Use
a falling intonation if
the sentence is a statement
or answer to question.
 Use a rising intonation for
a question answerable by yes
or a no.
REMEMBER
1.
2.
3.
4.
5.
Is that a movie?
This is a wholesome movie for the
family.
What is it all about?
It is an adventure story.
Do you like to see it?
Evaluation 1. Copy the sentences and put the
arrow point to show the correct intonation to
use.
 Write
2 statements and 3
yes/no questions. Put the
appropriate arrow points
to show the correct
intonation to use after the
sentence.
Assignment 1.