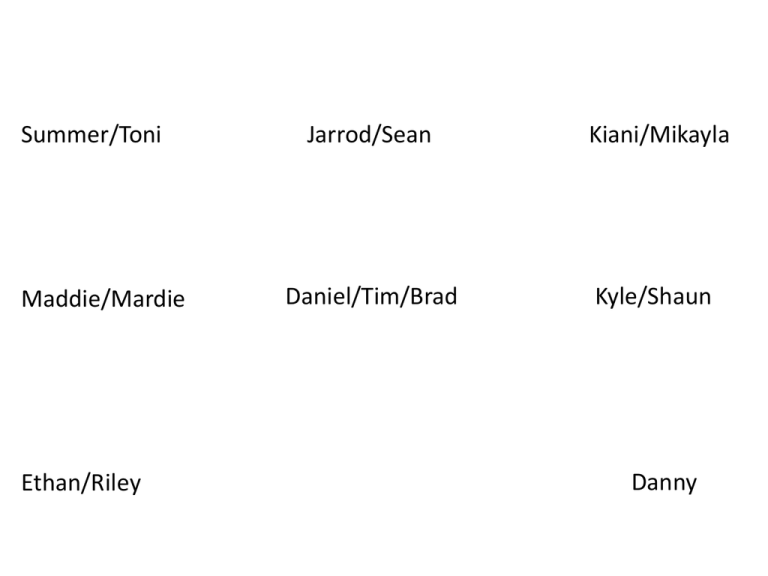 Summer/Toni
Maddie/Mardie
Ethan/Riley
Jarrod/Sean
Kiani/Mikayla
Daniel/Tim/Brad
Kyle/Shaun
Danny
Learning Intentions
• Students will be able to:
– Reference sources using appropriate footnoting,
demonstrated by referencing all evidence and
facts in projects.
– Demonstrate understanding of the beginning
stage of the Millennium Development Goals by
completing Part 1.
Lesson Timeline
Task
Time
Finish Part 1 of Project
11:55 to 12:20
Complete Peer Review
12:20to 12:25
Respond to feedback
12:25 to 12:32
Start Part 2 (from Wiki)
12:32 to 12:45
First!
• Let's read over the 'High Standard' Column of
the Rubric on the peer-marking form.
First!
• Why are there questions at the bottom and on
other page?