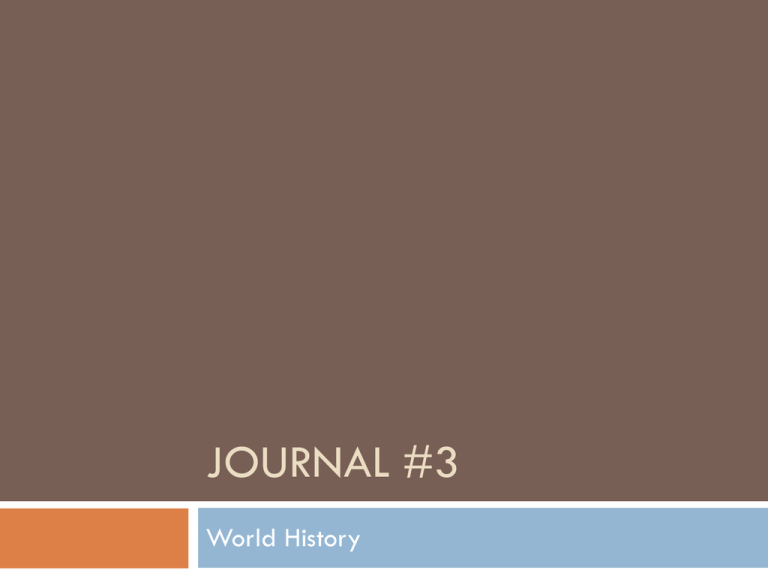 JOURNAL #3
World History
Write down the following questions and leave
several lines blank between each one for the answer
1.
2.
3.
4.
What challenges did the people along the Indus
River face?
Name two conclusions that have been drawn
about the Harappan civilization.
Why did China develop apart from other
cultures?
Name two important changes brought about by
the Zhou.