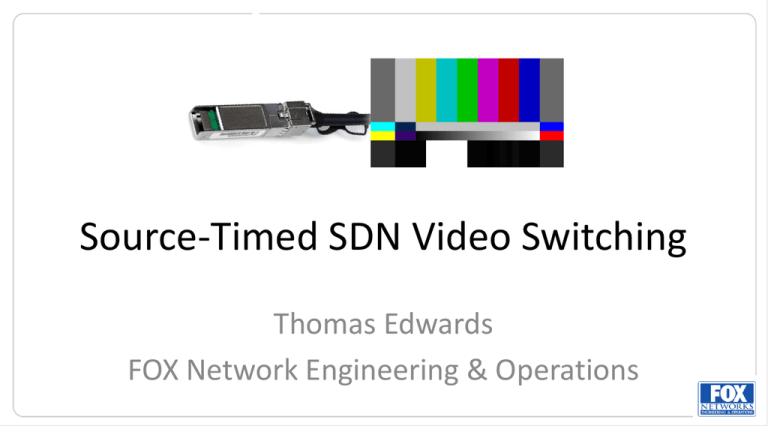 Source-Timed SDN Video Switching
Thomas Edwards
FOX Network Engineering & Operations
SDN Rules/Actions/Stats
The problem
• SDN flow rule updates: 1ms to 10ms
• RP 168 switch point accuracy ~10µs
• We've got a problem!
The Solution
① Add new flow rule to switch based on new packet
header value – then wait ~10ms
② The source changes the packet header value at RP
168 switch point
③ Later, remove old flow rule from switch
Live demonstration on COTS Ethernet switch in demo
room
Thank you!
119.88 fps delenda est!