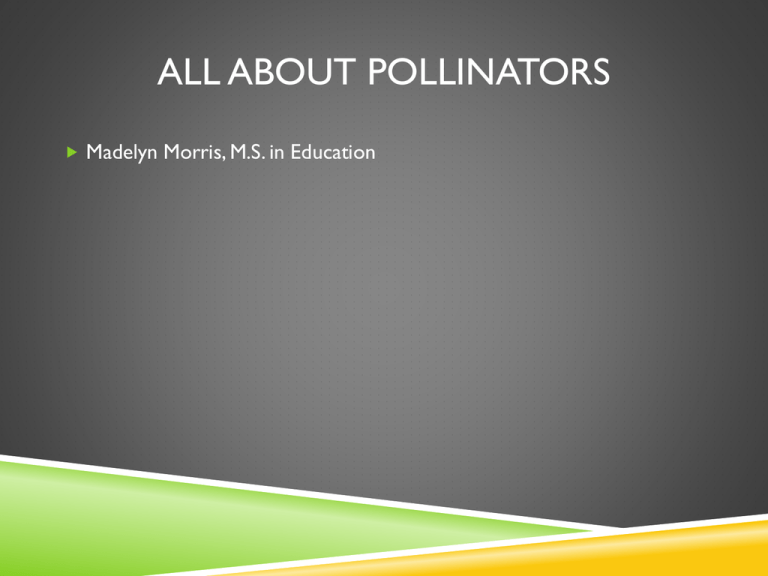 ALL ABOUT POLLINATORS
 Madelyn Morris, M.S. in Education
APICULTURIST
BOTANIST
POLLINATOR VIDEO
 http://www.youtube.com/watch?v=MQiszdkOwuU
WHAT IS POLLINATION?
POLLINATION
WHY IS POLLINATION IMPORTANT?
BEES: APIS
 There are 20,000 different kinds of bees!
 All bees are flying insects who collect pollen and nectar from flowers.
 Some bees have stingers, some don't.
 Only one kind of bee makes honey: Apis mellifera.
HONEYBEE
GIFTS FROM THE HONEYBEES
SCIENTISTS SAY THE BEES ARE IN
TROUBLE!
 Bees get sick from too many pesticides in the environment.
 Bees don't have enough habitat and different flowers to forage on.
 Bees suffer from different pests and diseases.
WHAT CAN WE DO TO HELP THE
BEES?