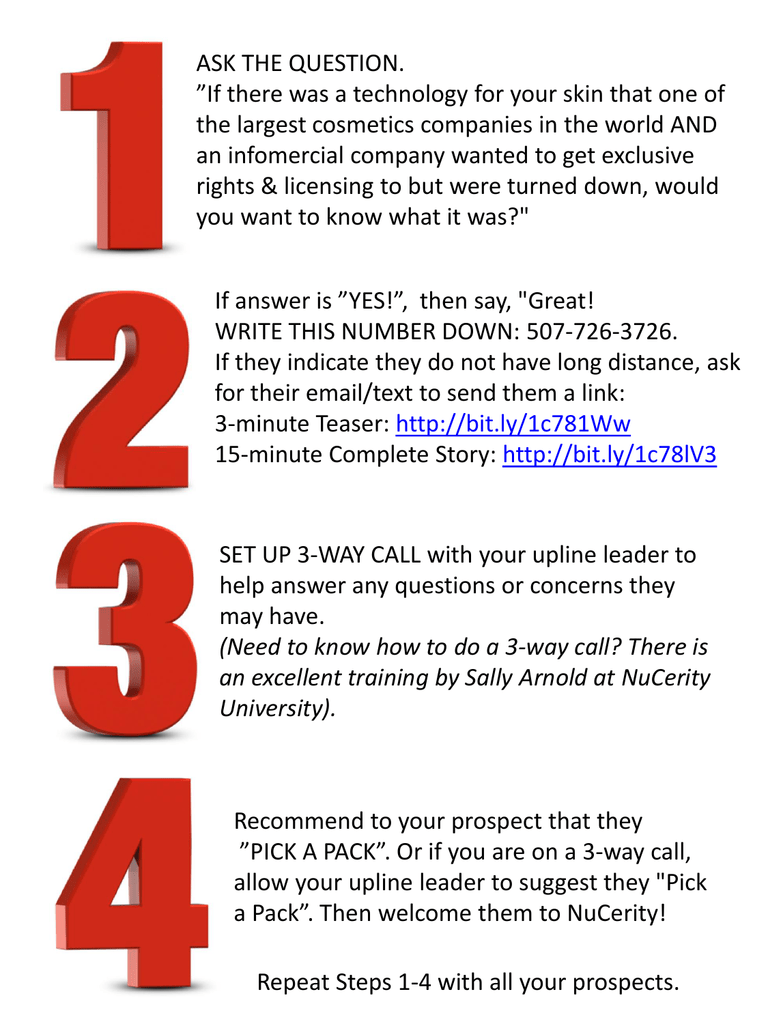 ASK THE QUESTION.
"If there was a technology for your skin that one of
the largest cosmetics companies in the world AND
an infomercial company wanted to get exclusive
rights & licensing to but were turned down, would
you want to know what it was?"
If answer is "YES!", then say, "Great!
WRITE THIS NUMBER DOWN: 507-726-3726.
If they indicate they do not have long distance, ask
for their email/text to send them a link:
3-minute Teaser: http://bit.ly/1c781Ww
15-minute Complete Story: http://bit.ly/1c78lV3
SET UP 3-WAY CALL with your upline leader to
help answer any questions or concerns they
may have.
(Need to know how to do a 3-way call? There is
an excellent training by Sally Arnold at NuCerity
University).
Recommend to your prospect that they
"PICK A PACK". Or if you are on a 3-way call,
allow your upline leader to suggest they "Pick
a Pack". Then welcome them to NuCerity!
Repeat Steps 1-4 with all your prospects.