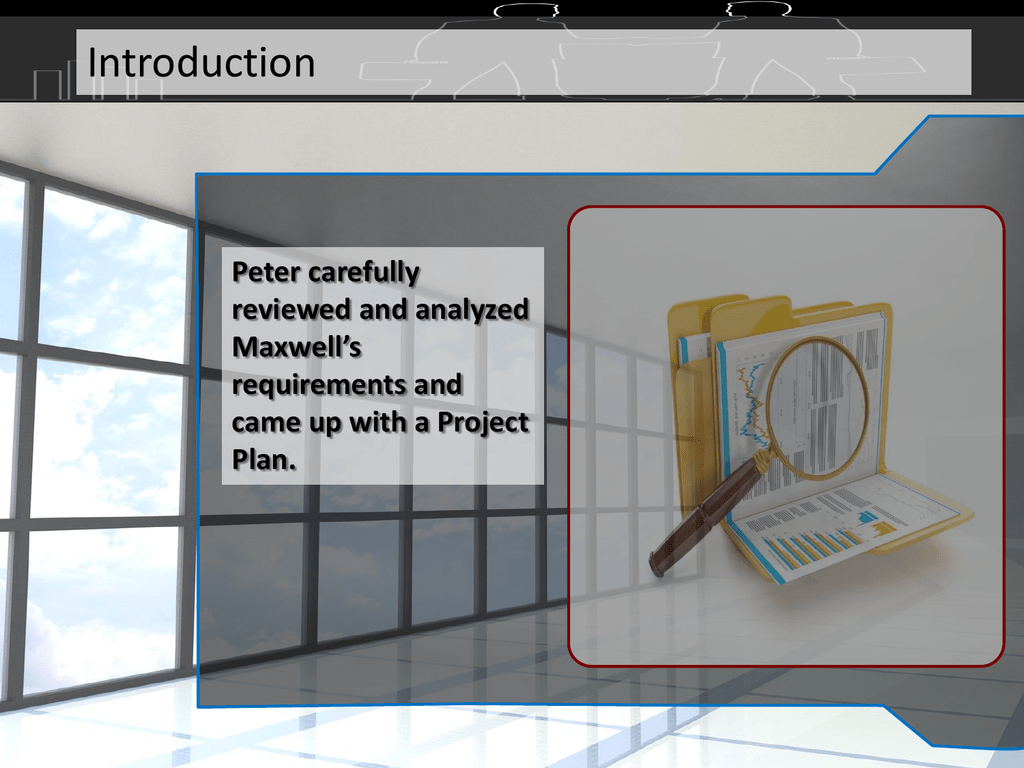 Introduction
Peter carefully
reviewed and analyzed
Maxwell's
requirements and
came up with a Project
Plan.
Introduction
Now, the only thing
that Peter needed to
go ahead with starting
the project and
develop the software
was the client's
approval of the Project
Plan.
Introduction
Peter held a meeting
with the clients to
discuss the Project
Plan and gain overall
approval for the terms
and conditions of the
Project.
Introduction
The client was in a
hurry to get the
software. Peter tried
to negotiate upon
broader deadlines but
due to client's
pressure, he ultimately
agreed to finish the
project as per their
requested deadlines.
Introduction
When the project was
under progress, Peter
and his team realized
that the deadlines that
he had agreed upon
are nearly impossible
to meet.
Introduction
Peter and his team
were not able to
complete the project
as was promised to the
client due to which
Globus had to pay
some penalty for late
delivery.
Tip
ManagementStudyGuide.com
Learn Management the Easy Way – A Continuous Learning for People
of Any Age Group – Learn At Your Own Pace….
You have Completed the Course on Basics of Negotiation Skills.
To view the Complete Real Life Example and Learn more about the Negotiation
Skills (209 Slides), Join Premium Membership and Get Access to
Complete Course on Negotiation Skill + 80 Other Courses.