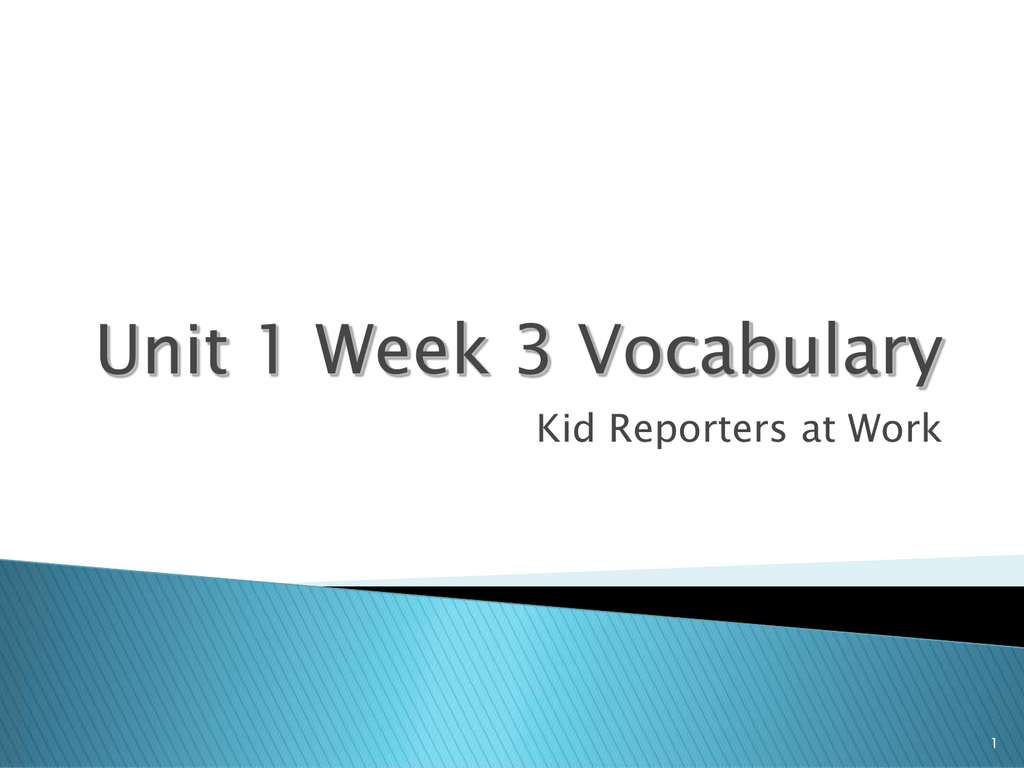 Unit 1 Week 3 Vocabulary
Kid Reporters at Work
1
identify


To prove that you recognize something
Example: Addison identified her backpack in
the pile.
enterprising



To be full of ideas and willing to try new things
Example: Shauna and Lisa are enterprising
cupcake designers.
Synonyms: creative, inventive, innovative
persistence


To keep trying even when problems occur
Example: It is important to have persistence
when learning to play a musical instrument.
venture


A project that involves some risk taking
Example: Our venture into the bread-baking
business had many challenges.