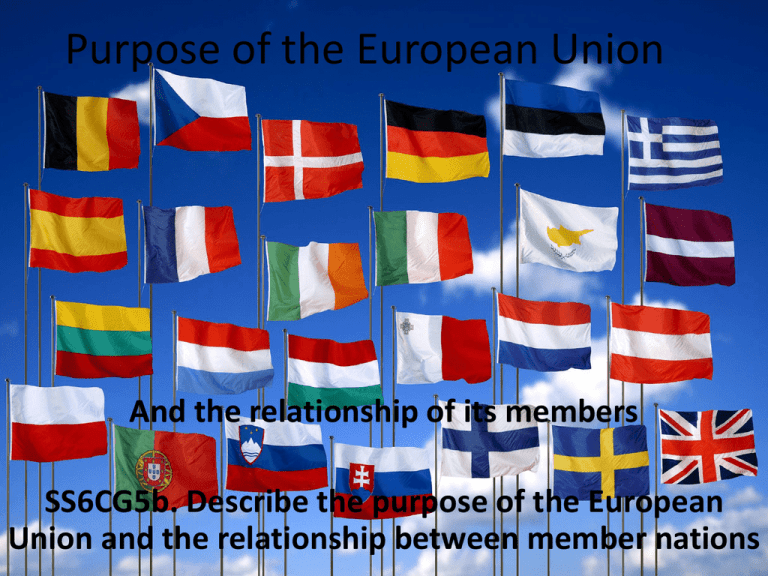 Purpose of the European Union
And the relationship of its members
SS6CG5b. Describe the purpose of the European
Union and the relationship between member nations
European Union (EU)
• Has 27 members
• Purpose: work together to improve
– Trade
– Education
– Farming
– Industry
Benefits
• When small countries combine, they have
– More people
– Larger economy
EU
U.S.
Land area
1,500,000
3,700,000
Population
500,000,000
305,000,000
GDP
$14 trillion
$13.5 trillion
Results
• Euro – currency ($$$) of the EU (makes trade
between countries easier)
• No taxes on goods traded between EU
countries (Free-trade zone)
• Citizens can move from 1 EU country to
another, live and work in any EU country, and
even vote in another EU country.
CRCT Test Prep
• Read p. 142 – 143.
• Answer questions # 368-371
Summary
In your learning log (p. 9) answer this question:
Why do countries want to be part of the EU?