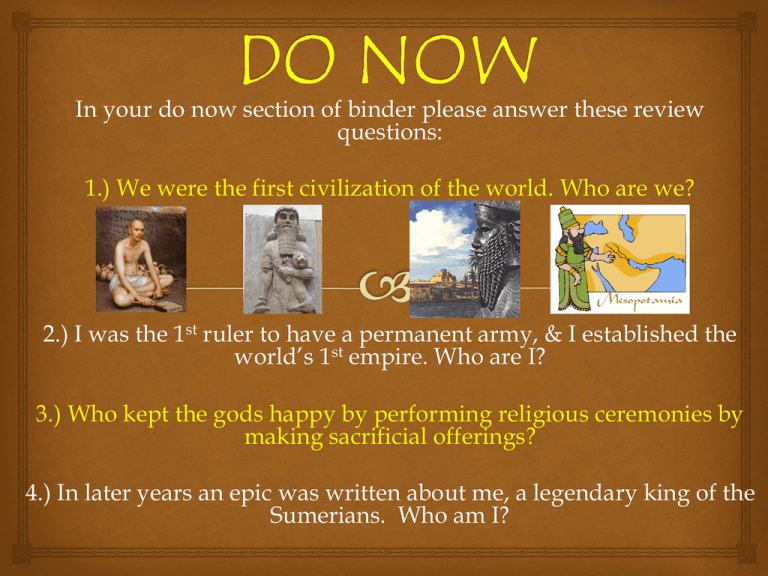 In your do now section of binder please answer these review
questions:
1.) We were the first civilization of the world. Who are we?
2.) I was the 1st ruler to have a permanent army, & I established the
world's 1st empire. Who are I?
3.) Who kept the gods happy by performing religious ceremonies by
making sacrificial offerings?
4.) In later years an epic was written about me, a legendary king of the
Sumerians. Who am I?
CHAPTER 3 SECTION 3
Sumerian Achievements

The Big Idea: The Sumerians
made many advances that
helped their society develop.
Sumerian Achievements (pg. 65-69)

Writing
Math &
Sciences
Technical advancements
Architecture & Arts
Review

On the post it note provided by
Mr. C, please write down the
areas of life that were improved
by Sumerian inventions.
Homework

Using your notes & Google, please answer
the teacher made handout #1-8 titled
"Mesopotamia: The development of writing"
Reminder study for Quiz on Chapter 3
Sections 1 & 2 for tomorrow.