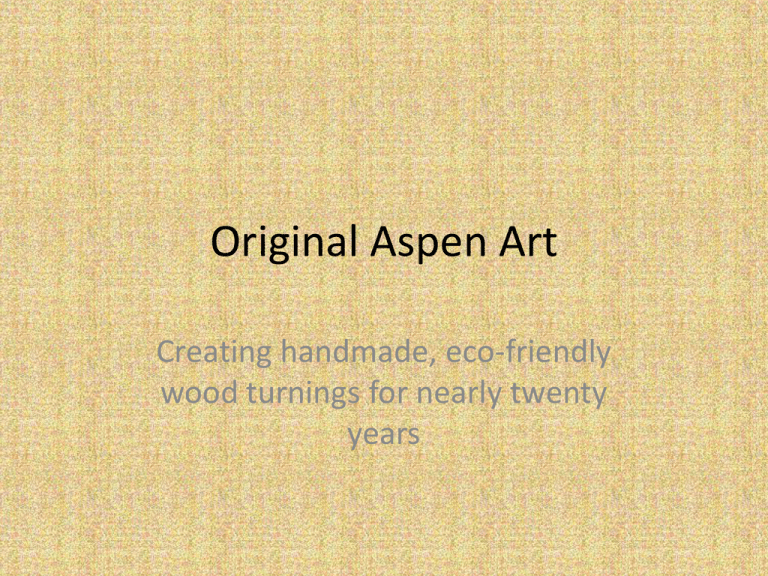 Original Aspen Art
Creating handmade, eco-friendly
wood turnings for nearly twenty
years
Original Aspen Art's roots
Don Noble, owner and lead artist of
Original Aspen Art, has been wood turning since
his high school days in the 1970's. In the mid
90's Don began selling his pieces in small arts
and crafts shows in Southern Colorado. Since
then, the business has expanded to many major
art shows throughout the West, and Don's son
has been apprenticing his father for over five
years.
Wholesale Opportunities
Original Aspen Art is now offering
significant wholesale opportunities for the first
time. Substantial discounts are offered for
$500.00 or larger opening orders. A
straightforward and convenient reordering
system is also available.
Original Aspen Art is committed to excellence
in production, sales, and customer service.
Concurrently, as nature loving Coloradans, Don
Noble and the members of his family business are
committed to preserving our environment and our
forests. Each piece is also an original, which is a
great source of pride for customers and the artists
alike. Original Aspen Art pieces are each created by
an individual artist from start to finish, and are
intended to last for not just a lifetime, but
generations to come.