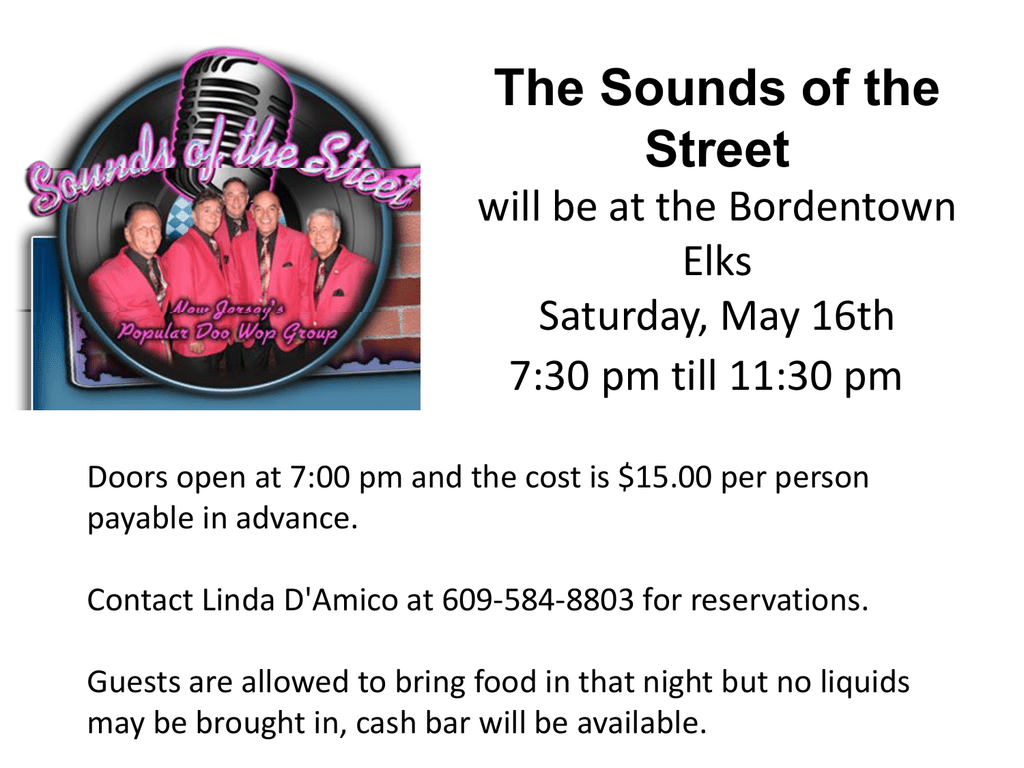 The Sounds of the
Street
will be at the Bordentown
Elks
Sounds of the
Street
Saturday, May 16th
May 7:30
16th
pm till 11:30 pm
Doors open at 7:00 pm and the cost is $15.00 per person
payable in advance.
Contact Linda D'Amico at 609-584-8803 for reservations.
Guests are allowed to bring food in that night but no liquids
may be brought in, cash bar will be available.