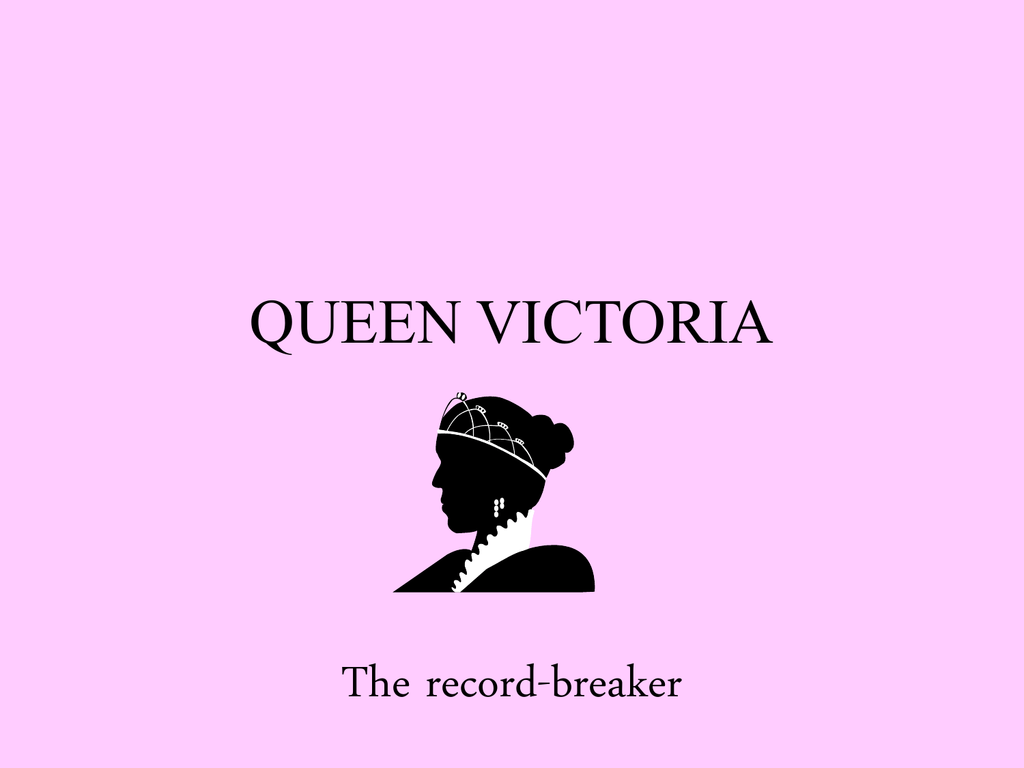 QUEEN VICTORIA
The record-breaker
Queen Victoria 1837-1901
• Queen Victoria was the first king or queen
to do many things that we take for granted
We are going to find out about
Queen Victoria the record-breaker
1844
• First to be
photographed
1853
• First to have an
anaesthetic
1885
• First to be lit by
electric light
1886
• First to use the
telephone.
1888
• First to have
her voice
recorded
1896
• First to be
filmed
Now it's your turn…
• Draw a timeline for Victoria's reign.
• Put the date of each "first" on it.