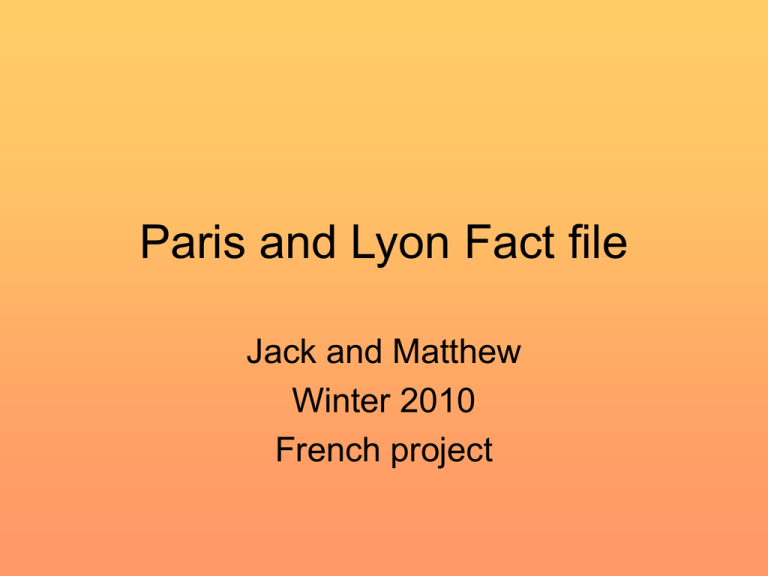 Paris and Lyon Fact file
Jack and Matthew
Winter 2010
French project
Food that you can eat in Paris
Brioches are sweet
bread.
Pains au chocolat are
chocolate filled
pastries
Foie gras is a posh pate
The most national food!
Frogs legs
Snails
Escargots a la bourguinonne
Paris attractions!
This is one of the world's most recognizable
monuments the Eiffel tower.
You can also visit the arc de triomphe and
the louvre museum.
Lyon introduction
Lyon has one of the best football teams in
France. It has a silk weaving district were
the 'canuts' or silk workers used to live.
You can also go to the famous 'traboules'.
Lyon food
Lyon's restaurants are said to have the best
cuisine in France by far and their foods are
amazing.