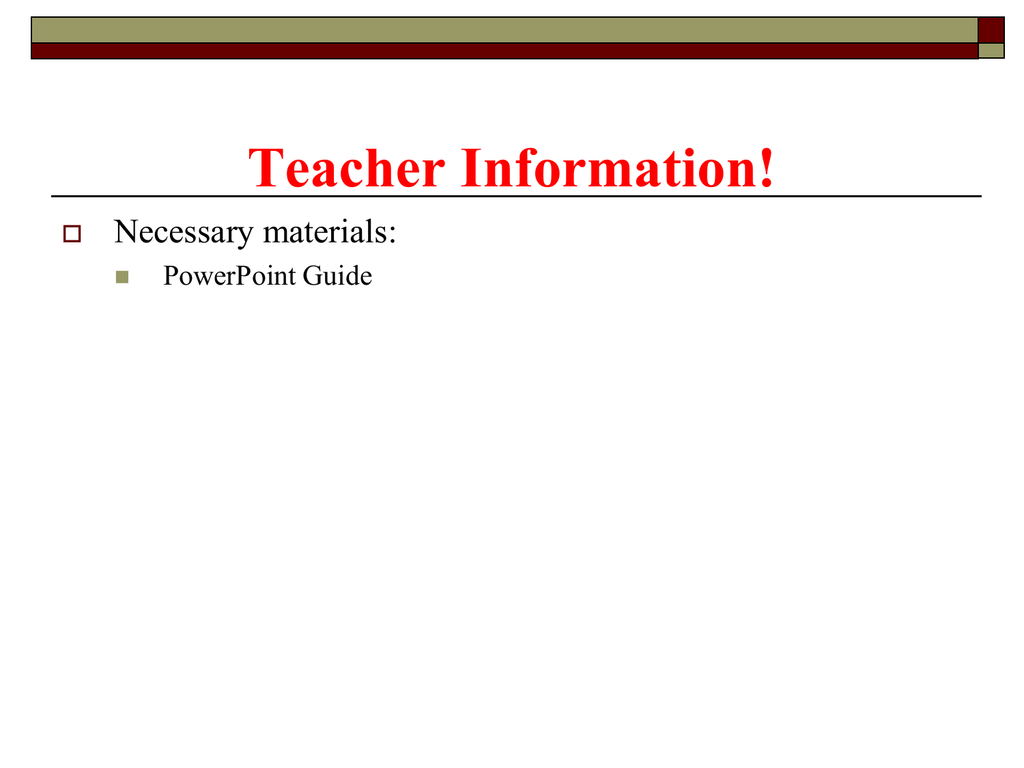 Teacher Information!

Necessary materials:

PowerPoint Guide
Wildland Fire Types and Fighting
Fire
Pgs 283-289 in Ch.22 of Managing Our Natural
Resources
Rangelands, Forests, & Fire
Students will be able to…


Describe the types of wildland fires.
Discuss fire suppression.
Who started the fire?
Wildfires may be
 Natural  mainly lightning
or…

Human-caused

Incendiary-the unlawful setting of fire


Includes arson and escaped planned fires
Unattended campfires
Types of Wildland Fires

3 types based on fire intensity




Ground fire
Surface fire
Crown fire
Fire intensity  the rate a fire produces heat

measured as temperature or heat yield
Ground Fires

Burn the organic materials beneath the surface
litter of the forest floor




Fuels like peat, coal, tree roots
Common in wet, boggy areas
Smoldering fire, usually no flames
Very high heat kills root systems
Surface Fires

Burn surface litter and small vegetation



Forest canopy is not generally burned
Most fires begin as surface fires
Easiest to control
Crown Fires

Burn from top to top of trees or shrubs


Most dangerous type of fire
Can easily spread due to wind
Anatomy of a Fire



Head the most active part of a fire; a fire
can have more than one
Rear: the slowest burning part of a fire
Flank: the sides of the fire, between the
head and the rear
Flank
Rear
Burned area
Wind
Head
Fire Anatomy Influenced by:



Air movement  horizontal & vertical
movement of air & wind speed
Fire season July-September in Idaho
Topography


Steeper slopes = faster fire, more updrafting
winds
Presences of roads, streams = fire barriers
Fire Behavior

These factors that affect fire anatomy result
in fire behavior 



The rate of spread or speed of a fire
Fire intensity
Some conditions can decrease the rate of
spread



Rain
Wind reversal
Increased relative humidity
Fuel Types


Influence fire behavior
Two types


Ground fuels  peat, duff, tree roots, leaves,
dead grass, weeds, low shrubs
Aerial fuels  burnable material in canopies
above 6 ft from the ground
Wildfire Detection

Lookout towers



An alidade  determine the azimuth of a
detected fire from two lookout towers
Triangulation  2 azimuths taken from two
towers pinpoints fire location
Telephone reports from motorists
Wildfire Detection



Fire-watch planes
Remote sensing equipment
Satellite imaging systems
Preventing Wildfire

Education campaigns





Smokey Bear
Keep America Green
Thinning
Prescribed burning
National Fire Danger Rating System

Fire danger indices
Suppressing Wildfire

Direct attack



Indirect attack Removes fuel from the
fire triangle



The flames are attacked
Fire lanes
Fire barriers
Backfire
Mopping up  Patrolling the fire line
after the fire is under control
Review


Describe the types of wildland fires.
Discuss fire suppression.