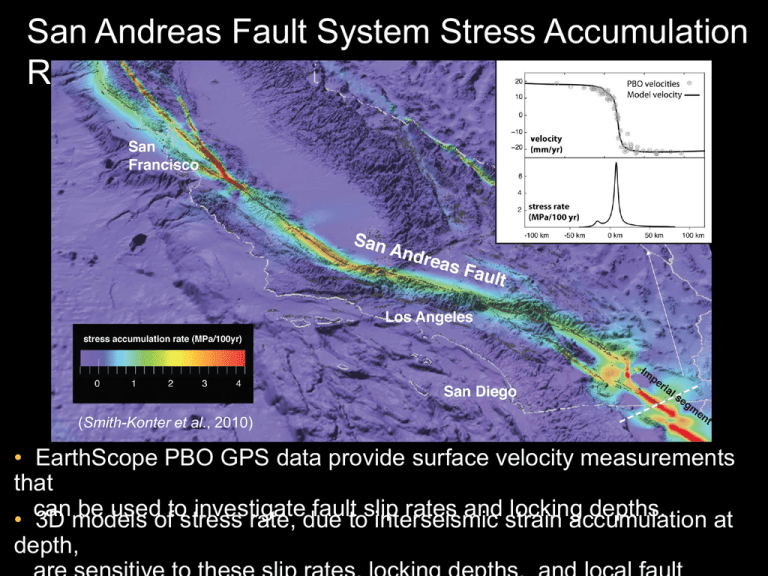 San Andreas Fault System Stress Accumulation
Rates
PBO data
Model
(Smith-Konter et al., 2010)
• EarthScope PBO GPS data provide surface velocity measurements
that
be usedoftostress
investigate
faulttoslip
rates and strain
locking
depths.
• can
3D models
rate, due
interseismic
accumulation
at
depth,
How Does Stress Vary With Depth and Time?
SF Peninsula (last quake in1906)
Mojave (1857)
Coachella (~1690
(full view of model, calendar year 2011)
• Models of present-day earthquake cycle stress accumulation are also
sensitive to the time since the last major earthquake on each fault
segment.