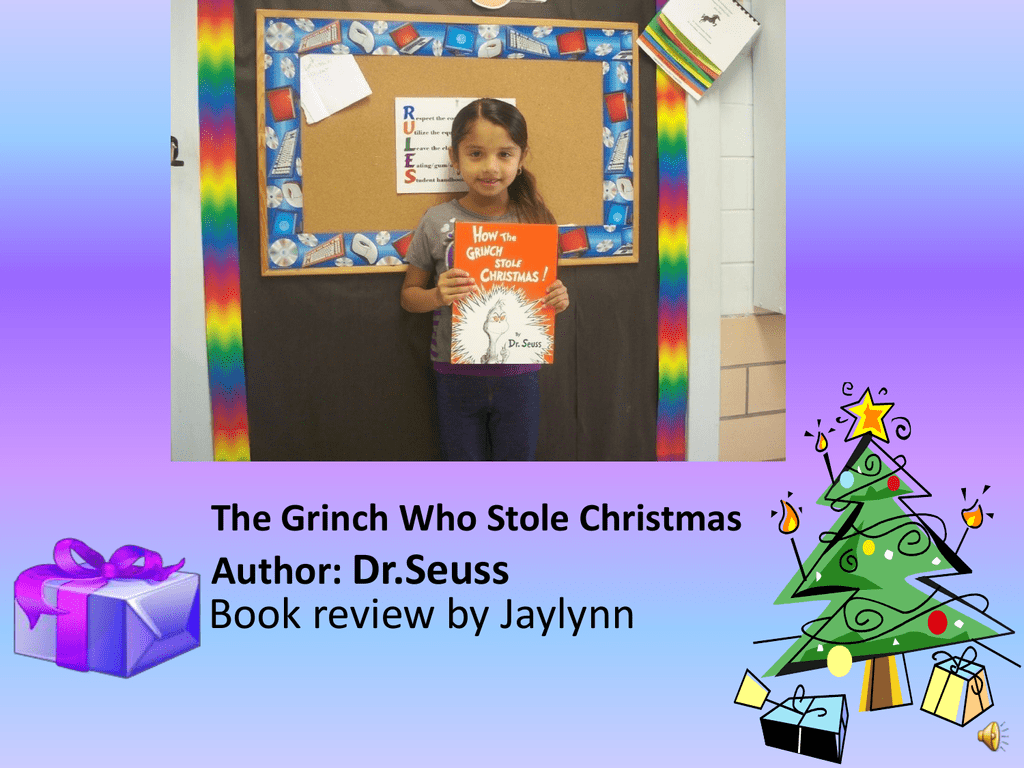 The Grinch Who Stole Christmas
Author: Dr.Seuss
Book review by Jaylynn
Trait: greedy
The Grinch was greedy
because he didn't like
Christmas.
Trait: mean
The Grinch's heart was
small and maybe that's
why he didn't like
Christmas.
Book Recommendation
I liked this book because, at
the end the Grinch was
generous to the town's
people and gave back their
presents and Christmas trees.